MADRID, Sep 5. (Portaltic/EP) –
The new audiovisual platforms and social networks have caused the proliferation of new professionals, such as the 'influencers' or content creatorsfor those who the 'smartphone' has become the main work tool. Manufacturers are aware of these trends and are clear about the technologies that these new profiles need to succeed on the Internet.
This has been identified by the HONOR experts, which include important technological advances in the new HONOR 70both at the 'software' and 'hardware' level, to improve the user experience and offer adequate tools to users who seek to create increasingly better content for social networks -be they amateurs or professionals-, from functions such as fast charging (which allows them to be always active) to improving the camera or the screen.
HONOR 70, the company's new 'flagship', seeks to take photography and video "to another level", betting on the combination of its three lenses and the use of Artificial Intelligence (AI) algorithms to achieve high definition shots . Specifically, the main camera has Sony's 1/1.49-inch IMX 800 sensor, typical of the 'premium' ranges, and a resolution of 54 megapixels (MP).
Also, it incorporates a 2MP depth lens for 'bokeh' effect blur (widely used in social networks) and a 50MP ultra wide angle and macro camera, which manages to capture 122 degrees, which is "a great advantage so that nothing gets out of hand", as detailed by the brand's experts. When it comes to video, HONOR 70 records at Full HD (1080p) quality and has Electronic Dual Image Stabilization.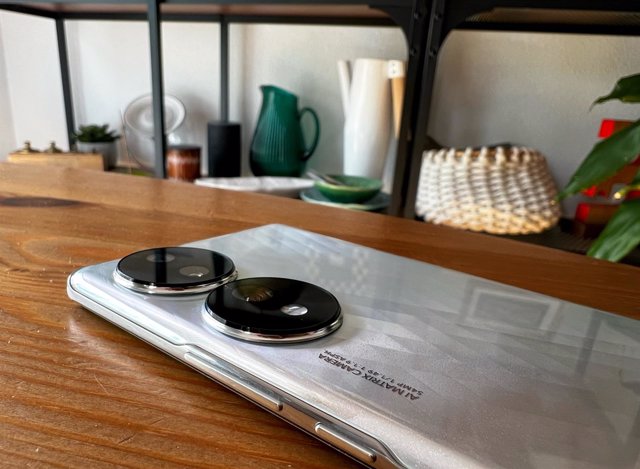 'SOLO CUT MODE', AN INNOVATION THAT CHANGES THE WAY OF EDITING CONTENT
Another novelty announced by HONOR is the possibility of using 'Solo Cut Mode' or Multivideo auto-tracking, a function that allows the user record two videos at the same time: one horizontal and one vertical, with focus and tracking on the element that is selected. This tool can be very useful for creators who generate content for different platforms, such as YouTube, Instagram or TikTok.
"This technology allows play portrait vlogs who follow a specific person in a group video and generates two high-definition videos simultaneously. Perfect for offering infinite options to video creators", they detail from the company, which also puts at the service of users the power of HONOR Image Engine (a patented image enhancement system using AI algorithms).
HONOR claims to have achieved "a remarkable improvement in the experience of using the camera." "Whether you are an expert user or not, the new features, such as improved ISO sensitivity, macro camera and a large dynamic range, will allow you to get the most out of this smartphone's camera," he says.
DISPLAY, BATTERY AND DESIGN PRESSED TO CREATE
Recording or photographing in high quality is as important as being able to view those images and videos in all their splendor before sharing them. For this reason, the screen is another of the elements that content creators value when it comes to renewing their mobile phone. HONOR 70 has a 6.67-inch curved OLED screen with HDR10 / HDR10 + technology, which improves luminosity, and a refresh rate of 120 hertz.
Also, content creators can not slow down and for long recording days they need a powerful battery. HONOR 70 has 4,800 mAh and includes a intelligent energy saving system. In any case, if this were not enough, the terminal has a 66W fast charge, which allows the phone to be charged to 60 percent in just 20 minutes.
All these specifications are supported by a Qualcomm Snapdragon 778G Plus 5G processor and the OS Turbo X system, which will help preserve "all the power and efficiency of the first day" for longer, they explain from HONOR. A good RAM memory (at least 8GB), as well as HONOR Turbo RAM to expand the RAM memory virtually to 2GB, and storage are also two other elements that the most demanding users are looking for.
Finally, to be able to record video and take photos, the design of the 'smartphone' is also important. Having a good grip and having a mobile with the right weight can make a difference. HONOR 70 is light and compact, weighing just 178 grams and measuring 7.91mm thick. In addition, thanks to its materials "it guarantees great resistance, withstanding high temperatures and humidity", concludes the brand.