He Chinese Foreign Minister Qin Gang was last seen in public on June 25. after meeting in Beijing with officials from Sri Lanka, Russia and Vietnam. Later, it was announced that this senior official of the Xi Jinping regime canceled his attendance at the Association of Southeast Asian Nations (ASEAN) meeting for "health reasons" and lost track. Qin Gang was also due to meet Europe's top diplomat Josep Borrell this month in Beijing, but he postponed the meeting without giving an explanation.
The American news website Political He said Qin "has been ill for more than two weeks and still doesn't seem to have recovered." But the foreign ministry spokesman, asked about the article citing speculation that health problems may be behind Qin's absence from the ASEAN summit, said that "I had not heard" Of the report.
When the Ministry of Foreign Affairs was asked when Qin will return to work, it was said that they did not have "Any information" to facilitate. "China's diplomatic activities continued normally," the ministry spokesman said.
"Outside China, Qin's prolonged absence sparked Internet speculation about his health and condition," said the New York Times. "Sudden disappearances of senior Chinese officials from public life are often seen as potential signs of trouble. The mystery seeped into conversations between diplomats and politicians in the Chinese capital."
After three weeks of absence of the Chinese foreign minister "provoked intense speculation in a country known for its political opacity"The brief health reason cited by authorities, however, has failed to quell a spate of largely unsubstantiated speculation about why Qin is not being seen." According to the Financial Times, "it gave It has given rise to rumors about his private life on social media inside and outside China." "The posts do not appear to have been completely censored, which is unusual," he said.
Why the mysterious "disappearances" of billionaires in China
"Given China's status and influence in the world, it is really very strange that its foreign minister has not appeared in public for more than 20 days," said Deng Yuwen, a former Communist Party newspaper editor now living in the United States.
These rumors are motivated by a lack of transparency in China's political system, where information is closely guarded and major decisions are mostly made behind closed doors, said Deng, a US-based analyst.
"This is a problem of totalitarian regimes. Totalitarian regimes are inherently unstable because everything is decided only by the supreme leader," the expert said. "If something unusual happens to a senior official, people will wonder if their relations with the top leader have soured or if it is a sign of political instability."
China's ambassador to the United States from 2021 until December last year, Qin Gang is considered a diplomat who does not hide his words against the West and had assumed the post with the ambition of putting the bilateral relationship with the United States back on track. .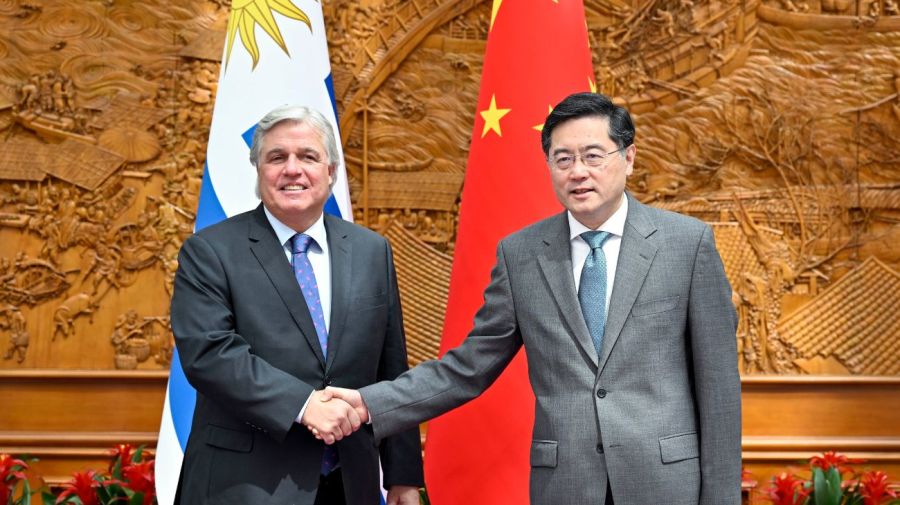 In December 2022, he was appointed by Xi Jinping as his foreign minister, replacing Wang Yi, the face of Chinese diplomacy since 2013 and who was promoted to the Chinese Communist Party politburo in October and is expected to play a greater role in Chinese foreign policy.
Born 57 years ago in Tianjin, northern China, Qin Gang built a reputation as a "fighting wolf", a nickname given to Chinese diplomats who vehemently respond to a West perceived as consistently hostile to Beijing. The diplomat, who likes to wear an anthracite jacket with a Mao collar, was for several years one of the spokesmen for the Chinese Ministry of Foreign Affairs.
He worked alongside President Xi Jinping as chief of protocol before 2018 and served as vice foreign minister from 2018 to 2021. There he was in charge of Europe and information, advocating his vision of a China that would have no lessons to learn from West, of which he was a victim during the opium wars of the 19th century, according to him.
Chinese scientists said there is no evidence that the Covid arose in the Wuhan market
China's diplomacy will offer "Chinese wisdom, Chinese initiatives and Chinese strength"Qin said in his first remarks as foreign minister. But while he was optimistic about US-China relations during his relatively brief 17-month stint as ambassador to Washington, his tenure coincided with deteriorating ties between the two superpowers.
In China, the disappearances of high-ranking officials, celebrities and businessmen are commonplaceand among the most resonant cases in recent years is that of the former Chinese head of Interpol Meng Hongwei, who disappeared while traveling in China in 2018.
Beijing took months to explain that Meng Hongwei was "suspected of violating the law and is currently under the supervision of the State Supervisory Commission" and accused of taking bribes. His wife said publicly that her husband was "in danger."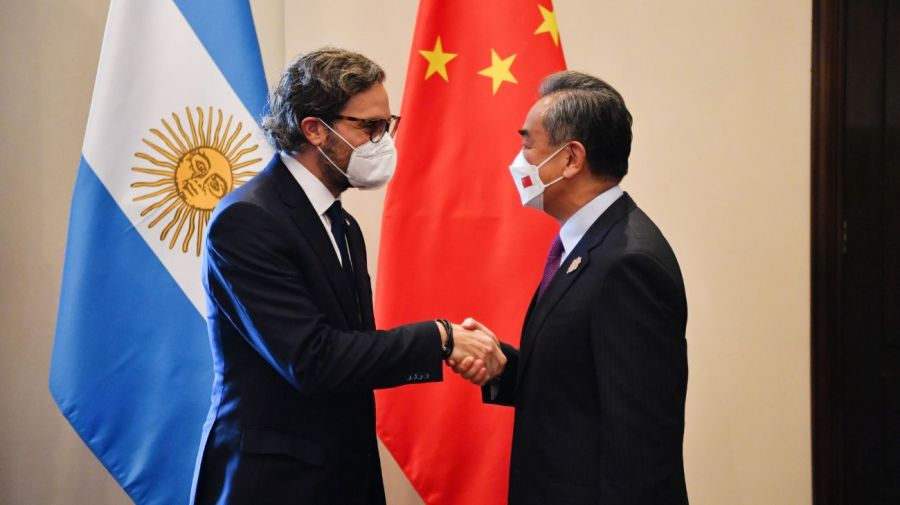 Meng Hongwei was missing for ten days and in 2020, he was sentenced by a Chinese court to 13 and a half years in prison for accepting more than $2 million in bribes, becoming one of many high-level Chinese officials to fall for Xi Jinping's anti-corruption campaign since who came to power at the end of 2012
Chinese tennis star Peng Shuai also disappeared from public view in 2021 after accusing a former Chinese vice premier of sexual misconduct.
The 35-year-old tennis player accused former Vice Premier Zhang Gaoli through social media -who was from 2013 to 2018 one of the seven most powerful politicians in China- for forcing her to have sex three years ago, before he made her his mistress.
When he reappeared, Peng Shuai denied his own accusations in an interview with the French sports newspaper L'Equipesaying that the post was a misunderstanding and that she had deleted it herself.
In February 2023, investment banker Bao Fan disappearedexecutive director of china renaissance and a major figure in the Chinese technology industry and played a key role in the rise of several internet start-ups in China.
A week later, the firm admitted that it had "become aware" that Bao was cooperating with an investigation.
ds