After two years of pandemic restrictions, the organizers of the Salón del Manga de Barcelona expect attendance records for its twenty-eighth edition, which is held between December 8 and 11, 2022. Hence, they have moved it to a new venue, with more space than ever. In fact, between September and October all season tickets and weekend tickets were sold.
The interest aroused by this event is a reflection of the good moment that the manga market is enjoying in Spain. But is this interest sustainable over time?
The popularity of manga
Gone is the controversy generated by the RAE when, in 2012, it defined manga as a "comic genre of Japanese origin with simple drawings in which erotic, violent and fantastic plots predominate."
Faced with criticism, the Academy had to rectify it and define it with a simple "comic of Japanese origin." However, many argue that all those comics made by non-Japanese authors that follow the style of Japanese manga, including Spanish ones, should also be considered manga. In fact, publishers are adding South Korean best sellers (Solo Leveling, Tower of God) and Chinese (Grandmaster of Demonic Cultivation) to their catalogues.
The great variety of themes, styles and creativity that these comics offer to a very wide audience cannot be ignored. The consumption of manga and anime has been normalized as just another entertainment product, without stigmatizing readers as rare either geeks. Part of the generation that watched anime series in the 90s now has more purchasing power, continues to consume this product and has instilled the hobby in the next generation.
economic estimates
Due to the lack of availability of figures on print runs and sales, since publishers do not provide them, industry analysts such as Marc Bernabé or the team at the Comic Guide they use the number of novelties launched on the national market to provide an x-ray of it.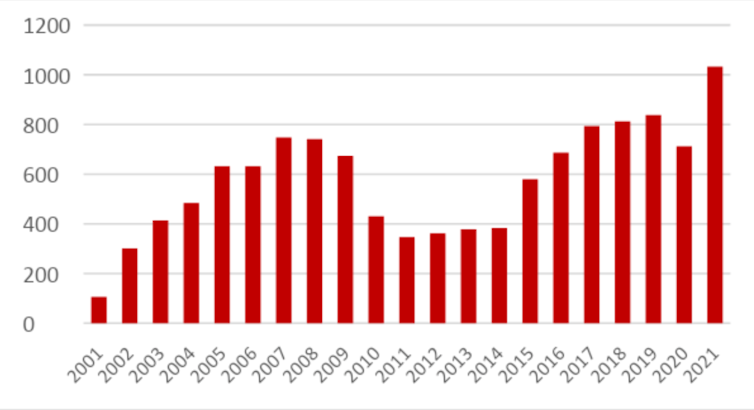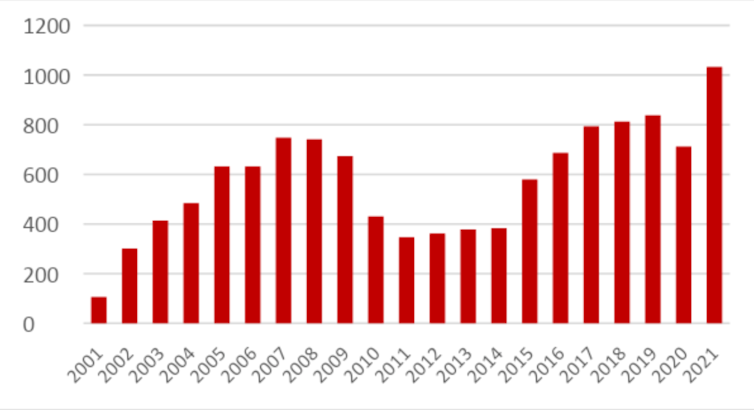 The number of novelties is directly proportional to economic cycles. Between 2003 and 2007 there was a significant increase in news, but the bubble burst with the financial crisis and was followed by six years of collapse until 2015, when it managed to come back. In 2020 there was great uncertainty due to the confinements but, in 2021, publishers responded with a record number of novelties and in 2022 more than 1,500 releases have been recorded, according to Listado Manga.
This sharp recovery could respond to consumption patterns during the pandemic. Many confined youth who spent their time watching anime series on digital platforms discovered new titles, which encouraged them to read the original manga. Although most anime are based on the most popular manga, they only adapt part of the story in one or two seasons, so the fan wants to read the whole story.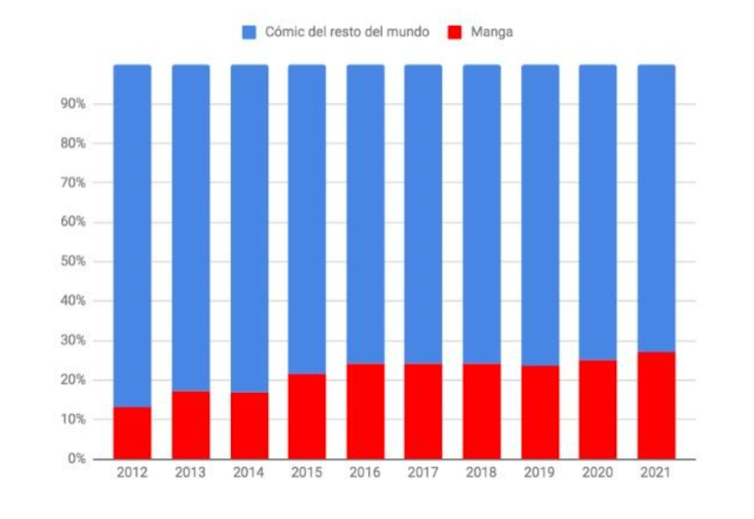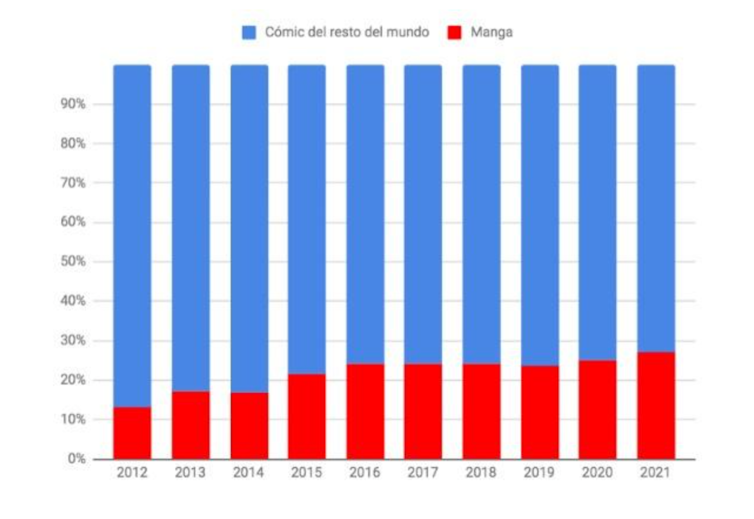 The publishers of the manga
The Spanish market is dominated by three publishers, the Big 3, which account for 60% of the news: Planeta, Norma and Ivrea. They are followed by four medium-sized publishers, Milky Way, ECC, Panini and Arechi. The medium and small have been increasing their weight because in 2012 almost 90% of the novelties were in the hands of the Big 3. In 2021 there were 25 publishers publishing manga, to which four more have been added in 2022.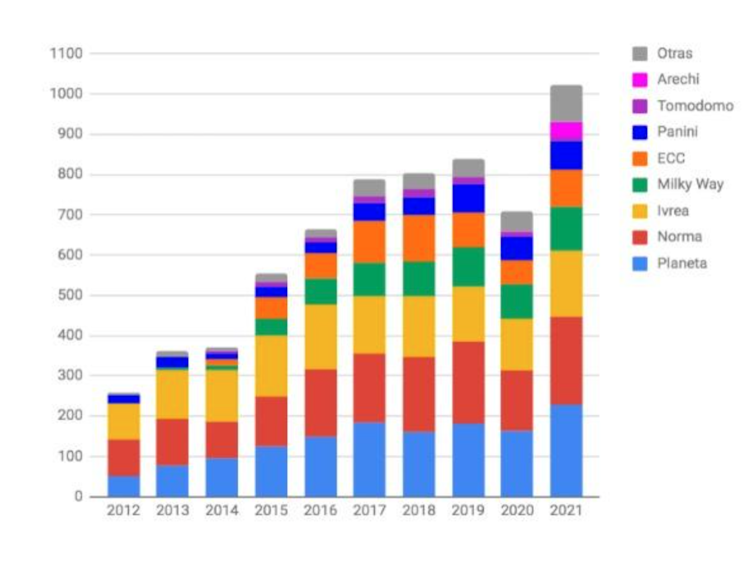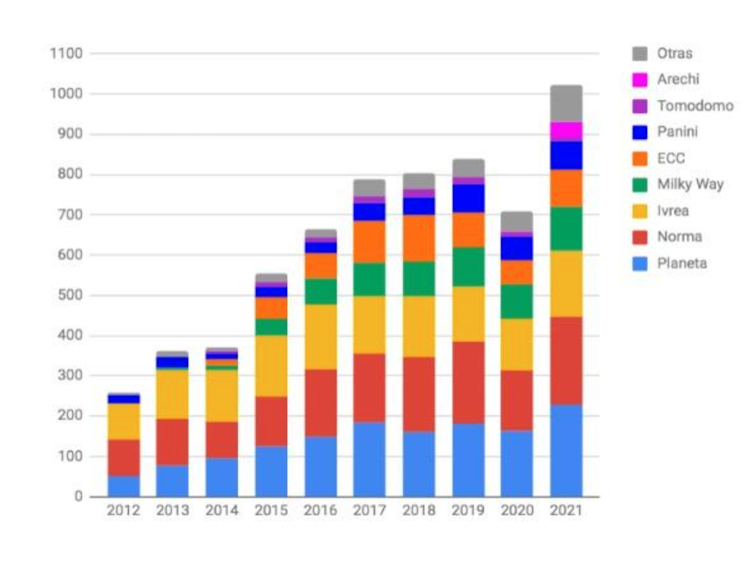 Although there are no sales figures available, Planeta has best sellers –such as dragonball, one piece, Naruto either My Hero Academia– so you could have about 50% of them.
Norma also has some of the most sought-after novelties among young readers. According to Daniel Coronadomanager of the Otaku Center store, specialized in manga, the best-selling titles in 2022 are: Tokyo Revengers, dandadan, Chainsaw Man Y Jujutsu Kaisenfrom Norma publishing house; kaiju 8, Haikyū!! Y one piece, from Planet); Y Spy x Family, from Ivrea. Therefore, the market is dominated by the youth audience (shōnen), although these titles can also be liked by adults of both sexes.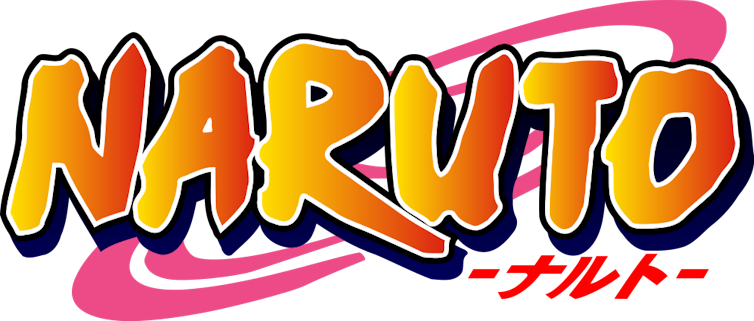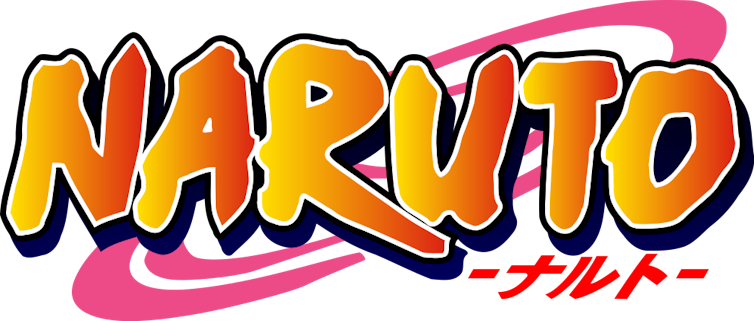 Bubble in sight?
Since 2018, there has been speculation that there could be a bubble in the Spanish manga market, particularly in the current economic context, given the proliferation of small publishers and the large number of open series and their long duration.
In addition, inflation also affects publishers, which in 2022 have been forced to increase their prices due to the scarcity of paper and the increase in transport costs. In fact, after an ephemeral life, the Kodai publishing house has just announced its closure.
David Jiménez, director of the Ramen para Dos blog, points out: "If there is an economic recession in 2023, leisure will be affected, sales will drop and launches will resist. The most affected will once again be the smaller publishers". Daniel Coronado does not believe that this boom is sustainable either: "A drop in sales is already being noticed and we imagine that 2023 will be worse. Many series are long and the public is young, with few resources and perseverance, which is why many number 1s sell well but are later diluted, dropping to 66% in 3 or 4 numbers".
However, Jiménez is optimistic, because the market has matured since 2008. "I think we have a broader and more diversified market. There will be a recession in the sector, but not a crisis like that of 2009-2014".