Already at the end of the month of September, and taking advantage of a very good weather forecast, together with Gladys we decided to go in search of a weekend outing, looking for excellent lodging and fishing services at distances not very far from the Federal Capital.
We traveled route 9, making a stop at kilometer 78.5 where we obtained very good worms in El Potoco. After two hours of travel we arrived at San Pedro, an agricultural area by nature, where there are many stalls where you can buy the classic navel orange, strawberries, homemade jams of many flavors, and best of all, at very low prices. In addition, there are a large number of nurseries where plants, bushes, and flowers fill your eyes with green and nature.
After noon we arrived at Apart Club San Pedro complex, where we had reserved a loft to spend a day with the best services. The place is fully equipped with a box spring, cable TV, impeccable kitchen and bathrooms, along with a beautiful balcony with a grill with an enviable view. In addition, the complex has a restaurant, swimming pool, parking, lakes, forests, rivers and streams that flow into the Paraná River.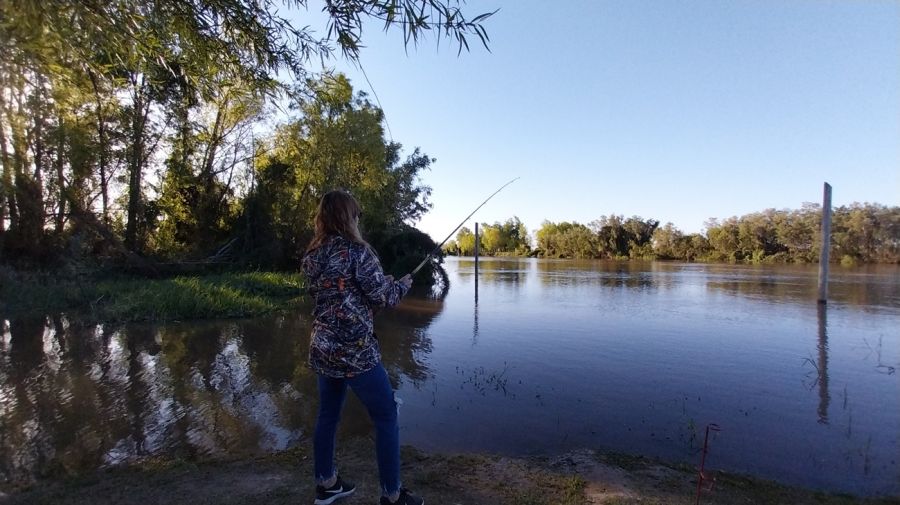 To replenish our energy from the trip, we enjoyed a delicious lunch and went to see what we could fish in the streams that flow through the complex towards its mouth in the main channel. We began fishing with the mojarreros where we quickly managed to obtain beautiful mojarras for bait. In the background, embodied with worm, we immediately obtained a beautiful yellow catfish which we returned to their habitat, as well as all the catches of the day. We also got many mojarras and some small boguitas. For varied fishing, we use 1.75 m rods, small front reels loaded with 0.14 mm multifilament, bottom rigs with two number 3 hooks, 70 cm long lines and 60 gram perita-type sinkers.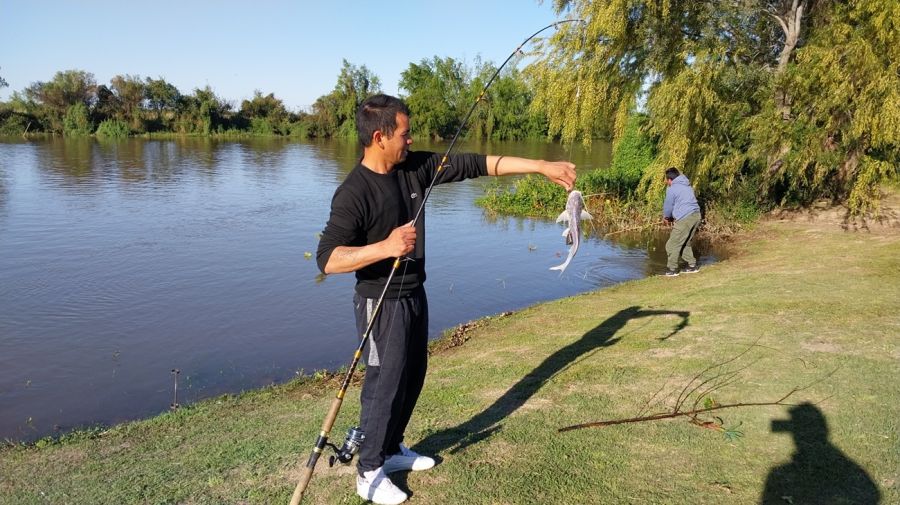 Later it was time to try our luck by throwing the gear towards the center of the main course, the Paraná, where the current was strongest. The line drifted until it was deposited on the sidewalk, there the bites were more continuous with a lot of presence of yellows, porteñitos and some pati.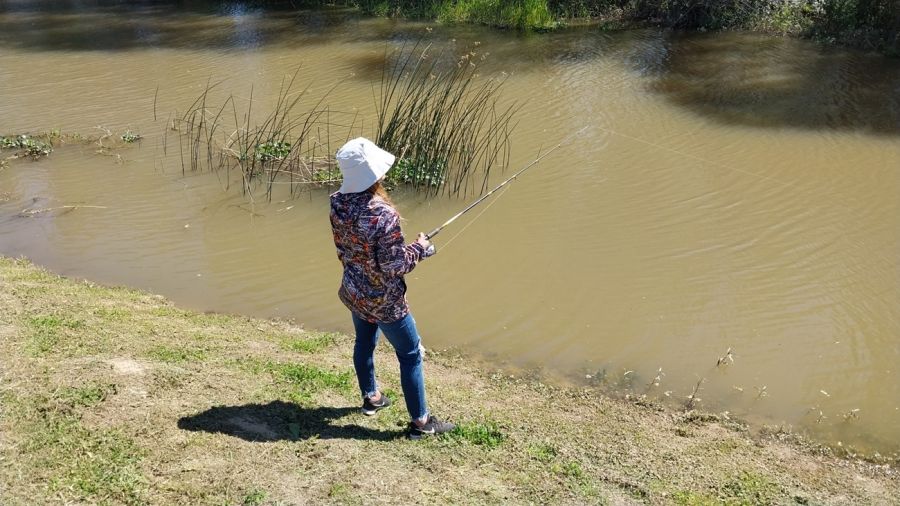 The exit was already very paid, with a lot of activity in a dream environment, but we had one more alternative, pulling the lines towards the mouth of the stream on the Paraná, where there was less depth and therefore better current, there an unexpected species appeared: sardines, with which we were able to enjoy many bites, with several doublets of this species or combined with catfish, always incarnated with worms.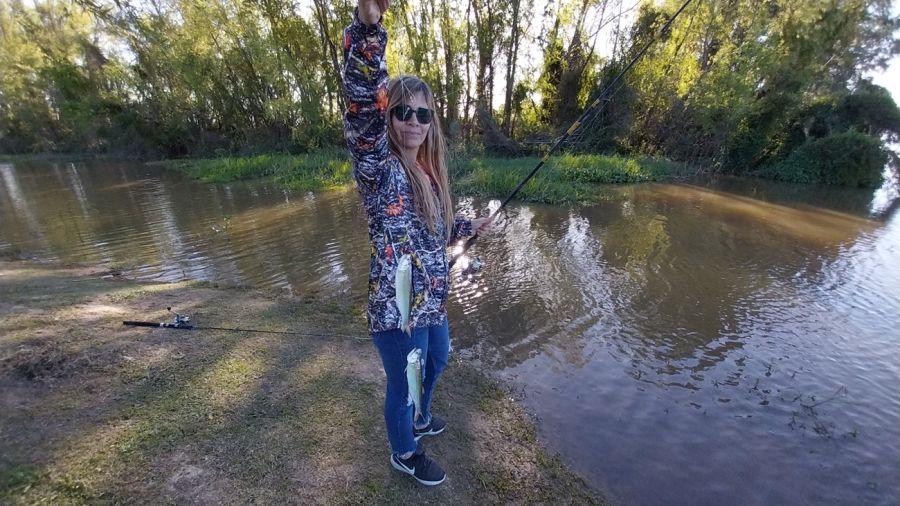 sardines are migratory species that ascend several riverbeds, here in San Pedro perhaps reaching one of the most extreme points in his pilgrimage.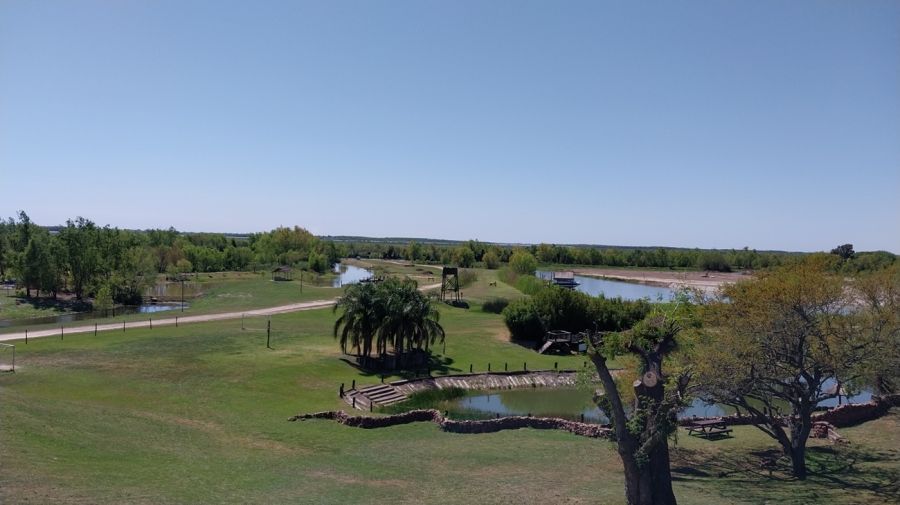 Saint Peter it's a ideal destination to enjoy a beautiful day in family company where excellent services, nature, tranquility and sport fishing come together, without a doubt, a place to schedule.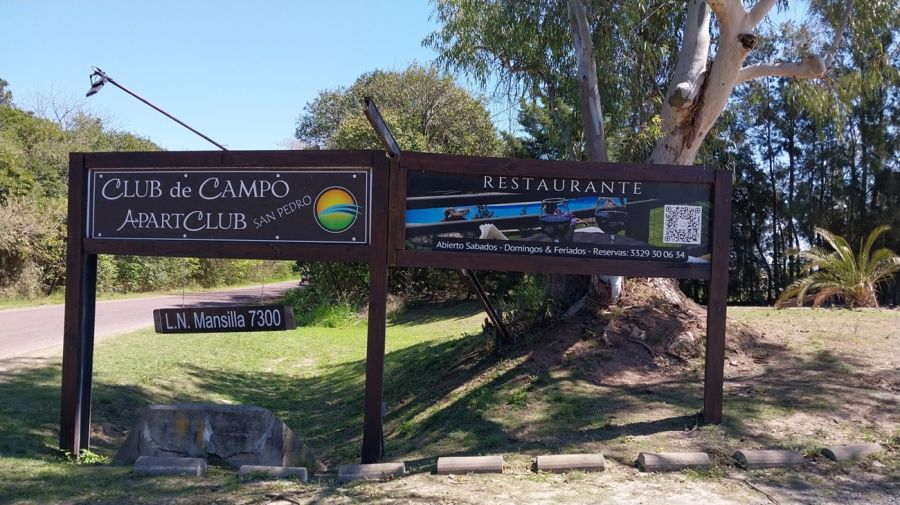 Services:
Apart Club San Pedro – River, nature and relaxation. Telephone: (03329) 52-7052. instagram