Samsung's new wearables – EUROPE PRESS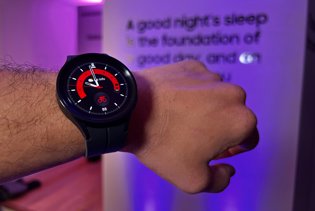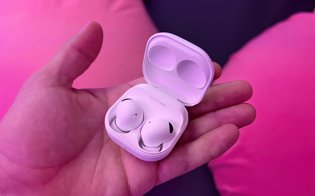 MADRID, 10 Aug. (Portaltic/EP) –
Samsung It has also taken advantage of the launch of its long-awaited folding phones, Galaxy Z Flip4 and Galaxy Z Fold4, to announce new products that come to complete its catalog of wearables and reinforce its ecosystem. It is about the Galaxy Buds2 Pro headphones and their new smart watches: Galaxy Watch5 Y Galaxy Watch5 Pro.
The new top of the line headphones from Samsung deliver the most immersive wireless sound experience, with a new compact design (15 percent smaller) and 24-bit Hi-Fi audio quality. These devices have noise cancellation technology (ANC) and will hit the market for €239.89.
The Galaxy Buds2 Pro incorporate now 'Auto Switch', offering the possibility that the headphones connect at the same time in several points and jump between them without problem, with a single touch. For example, users would have an effortless transition from the television program they are watching on the tablet to answering a call that arrives on the phone at any time. "A seamless connectivity without interruptions", explain from Samsung.
The Galaxy Buds2 Pro, the smallest and lightest earbuds in the Buds Pro series, are available in three new soft, neutral colors: Graphite, White and Bora Purple. Another novelty is that SmartThings Find now it allows locating them "quickly and easily", whether they are inside their case or not.
HEALTH AND WELLNESS WITH THE GALAXY WATCH5 SERIES
Samsung also announced this Wednesday the launch of Galaxy Watch5 and Galaxy Watch5 Pro, which use sensor technology to better understand the user and promote the development of good habits for health and well-being. Both models arrive in Spain at the end of August and will go on sale for 299 and 469 euros, respectively, in bluetooth version (349 and 519 in their LTE versions).
First introduced in the Galaxy Watch4 series, the BioActive sensor uses a single chip that combines three powerful sensors – Optical Heart Rate, Electrical Heart Signal, and Bioelectrical Impedance Analysis. (bioelectrical impedance analysis) – to collect comprehensive data including heart rate included, the amount of oxygen in the blood and even the level of stress. Additionally, users can learn more about their heart health by tracking blood pressure and EKG right from their wrist.
"We are focused on giving our Galaxy Watch community the tools, data and resources they need. not only to better understand your state of health and well-being in a global way, but also guide them on this path", said Dr. TM Roh, president and director of the Mobile Experience Business unit of Samsung Electronics.
With a larger surface area and more direct contact with the wrist, the Galaxy Watch5 family now measures health indicators more accurately than Galaxy Watch4. It also incorporates a new temperature sensor that uses Infrared technology for more accurate readingeven if the ambient temperature changes.
In addition to measuring wearers' activity, these smartwatches provide data on their recovery, such as heart rate after an intense workout, as well as personalized water intake recommendations based on sweat loss. Also improves sleep control with 'Sleep Scores', which track sleep stages, along with snoring detection and measurement of the amount of oxygen in the blood.
MORE BATTERY AND RESISTANCE IN BOTH MODELS
Galaxy Watch5 features a 13 percent larger battery and provides eight hours of sleep tracking in just eight minutes of charging—30 percent faster than Galaxy Watch4. On the other hand, it includes the sapphire crystal displaywhich provides a 60 percent more robust outer layer, according to data provided by the brand.
For its part, the Galaxy Watch5 Pro offers more features and greater durability for outdoor activities. The clock is adapted to monitor activities such as hiking or cycling, among others, and adds to the Sapphire Crystal screen a titanium cover that also protects the screen and a new sports band that fits elegantly and precisely on the wrist.
The Pro model has the largest battery in the Galaxy Watch series (it's 60 percent larger than Galaxy Watch4), which company experts consider "key" for last longer when a new route is being madealso taking advantage of the GPX (higher detail route display) feature, available for the first time on a Galaxy Watch.