The government of Russia accused of mercenaries to soldiers Argentines who fight in the Ukrainian army and are among a list of 25 people, who also include volunteers from different European nations with the aim of being prosecuted within the framework of a criminal investigation.
Shortly after the war began, kyiv called on those foreigners interested in joining the country's forces against the invasion of Vladimir Putin through the created International Legion for the territorial defense of Ukraine.
About two weeks after the bombings began, the Minister of Foreign Affairs of Ukraine, Dmytro Culeba, assured that almost 20,000 foreigners enlisted in the first 24 hours of setting up a website to facilitate the process.
The UN sent an independent expert to investigate human rights in Russia
The story of an Argentine fighting with the Ukrainian army
One of the 15 Argentines who are supporting Volodymyr Zelensky's troops, He was a cadet in the Argentine Air Force and later in the Argentine army, his name is Franco. He is a 26-year-old young man, who has been in the war since June 2002 and was currently sent to fight on the Kherson front, one of the hottest areas.
"I oppose the idea of ​​separatism and the violation of sovereignty by the Russian Federation. On February 24, 2022, when the large-scale invasion began and Ukraine Two days later he created the International Legion, I decided to come." Franco expressed.
For the former Argentine ambassador to Russia, "the global consequences of the war are more brutal than the invasion"
How many foreign soldiers are accused by Russia of mercenarism?
According to the Investigative Committee of Russia, there are already more than 200 foreigners charged with the criminal offense. The cause includes people belonging to Argentina, Australia, Austria and Belgium, although it was not specified how many citizens of each of those countries are being searched.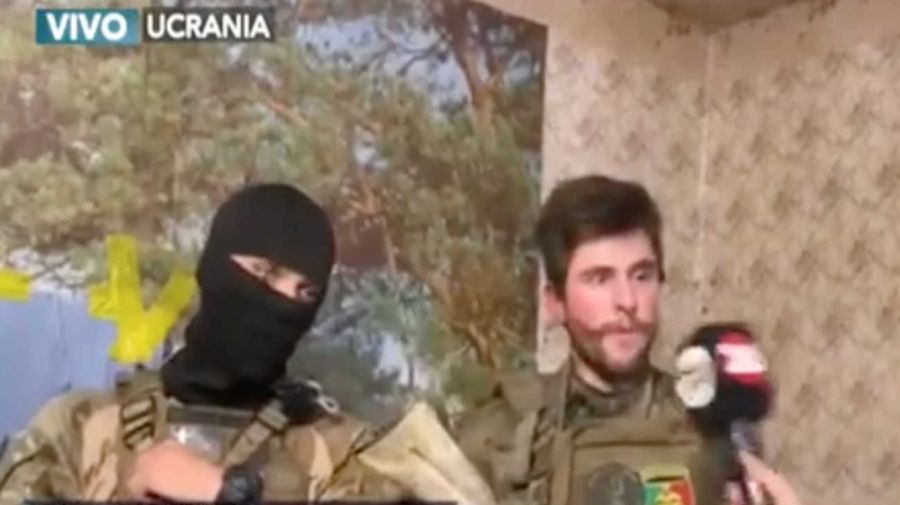 Biden sent more weapons to Ukraine: tanks and cluster munitions worrying about toxic risks
The information was disclosed within the framework of the visit of the president of the Investigative Committee of RussiaAlexander Ivanovich Bastrykin, to Donetsk, the Russian-speaking province in eastern Ukraine that is occupied by the Kremlin 576 days after the start of the invasion.
According to the website of the Kremlin's prosecution body, sentences have so far been handed down in person and in absentia ("in absentia") against more than one hundred citizens. ukrainians in criminal cases for murders against civilians and damage to infrastructure protected by international law, with penalties of imprisonment for a minimum of 12 years to life imprisonment.
PM CP