Jon Fosse has been awarded the 2023 Nobel Prize in Literature for his "innovative works of theater and prose that give voice to the unspeakable."
The 64-year-old winner is an important figure in Norwegian literary and cultural circles and the fourth Norwegian to win the most prestigious prize in world literature.
Fosse, whom American translator Damion Searles considers one of the "elder statesmen of Norwegian literature," works in multiple genres and media and writes in a language called "nynorsk," or New Norwegian, one of the two current written forms of the Norwegian language. Norwegian, which only 10% of the country's population uses.
Some, although not the writer himself, have interpreted it as a discretely political gesture.
Anders Olsson, president of the Nobel Committee for Literature, described Fosse's work as a mix of "rootedness in nature and the language of his Norwegian origin" with the artistic techniques of modernism.
Despite having been a candidate for the award for several years, Fosse, like other 21st century European laureates such as Elfriede Jelinek and the controversial Peter Handke, remains largely unknown outside his country.
"I have been among the favorites for ten years, and I was sure I would never get the award," Fosse said in a statement issued by his publisher. "I just can't believe it."
Septologya tour de force experimental
With the receipt of the Nobel, his profile will inevitably increase. It is certainly a positive thing. However, what should readers who are unfamiliar with Fosse's work expect?
Fosse's enormous literary production includes some 40 plays – the Nobel committee defined him as "one of the most recognized and represented playwrights of our time" – as well as novels, collections of poems, essays, children's books and translations.
His first novel, red, black (Raudt, svart), was published in 1983. The first play to be performed, And we will never part (Og aldri skal vi skiljast), was staged in 1994. "It was the first time I tried my hand at this kind of work, and it was the biggest surprise of my life as a writer," he once said of his first work. "I knew, I felt, that this kind of writing was made for me."
However, one work in particular stands out: his monumental sequence of novels, the Septology, almost 800 pages and a single sentence. It is written after Fosse – an atheist who had grown up in a strict Lutheran family – converted to Catholicism in 2013.
This tour de force experimental, whose third volume was nominated for the International Booker Prize in 2022, focuses on an aging and widowed painter, Asle, who lives on the southwestern coast of Norway. He has another painter nearby who shares his name, but who feels alone and consumed by alcohol – Fosse himself famously gave up drinking many years ago, after being treated in a hospital for alcohol poisoning. The doppelgängers They face existential questions about death, love, light and shadow, faith and hopelessness.
In it New York TimesRandy Boyagoda wrote enthusiastically:
"After reading the Septology by Norwegian writer Jon Fosse, an extraordinary sequence of seven novels about an old man's repetitive confrontation with the intertwined realities of God, art, identity, family life, and human life itself, I have come to feel awe and reverence for forms idiosyncratic features of immense metaphysical strength."
The Beckett of the 21st century
Although somewhat gnomic, the Nobel committee's emphasis on the "unspeakable" side of things offers a useful starting point for addressing some of the more experimental aspects of Fosse's work, and of Septology in particular.
For me, it aligns Fosse's aesthetic sensibility with that of a much earlier Nobel laureate, the Irish playwright and novelist Samuel Beckett, to whom the Nobel committee compared him (along with other modernists such as Georg Trakl).
In fact, the French press has described him as the "Beckett of the 21st century."
In his late masterpiece of 1983, Worstword Ho, Beckett attempts to test the very possibilities of linguistic expression, in keeping with his broader existential project. Suffice it to say that the conclusion he reaches is characteristically pessimistic. In the opinion of critical theorist Pascale Cassanova, it is an overwhelmingly experimental work that "denounces the realist assumptions on which the entire literary edifice is based." It is worth keeping this in mind when it comes to Fosse.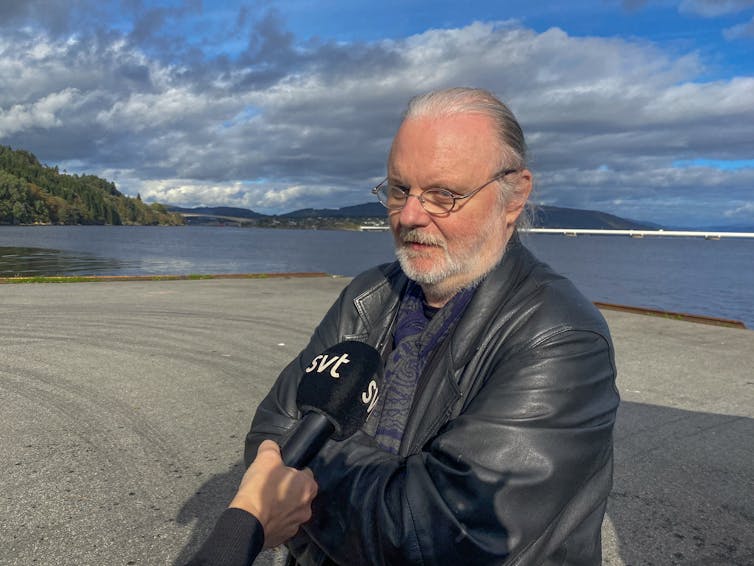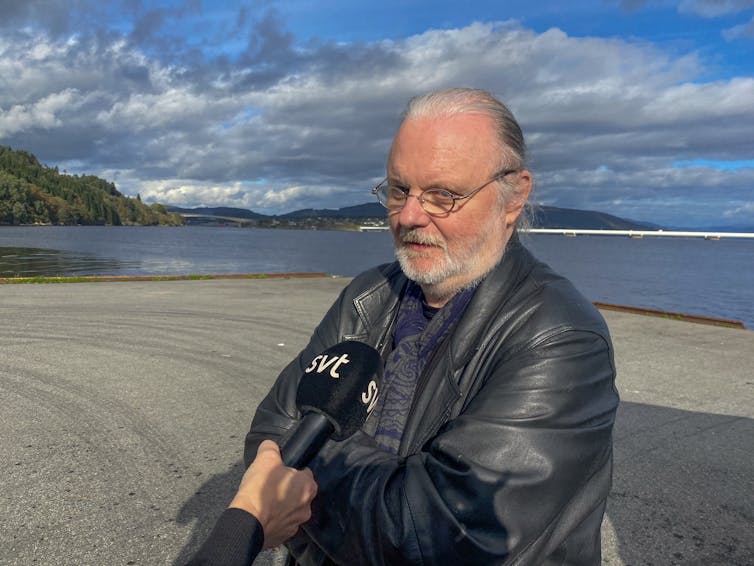 As journalist Dani Garavelli points out, Fosse, in what seems to be a clear nod in the direction of Beckett (whom he admires), "reflects on the insufficiency of language in the fight for intimacy" in his work. Fosse himself has defined Beckett as "a painter for the theater rather than a real author."
In I is another (the second installment of Septology), Fosse writes:
It is not something that can be put into words, because you cannot put into words what a good painting says, and as for my paintings, the closest it can come is to say that there is a distance that is approaching, something distant that comes closer, in my paintings, it is as if something imperceptible became perceptible and yet remained imperceptible, continued to be hidden, it is something that remains hidden, if you can say that […].
Here, as in the pessimistic modernist monologues of Thomas Bernhard (another writer to whom Fosse has been compared), questions of artistic and written expression are touched on. And also what seem to be the irreducible deficiencies of human communication.
Fosse, who began writing in Nynorsk – which he calls a "minority language" – at the age of 12, seems to have spent much of his life grappling with those questions and limits. Almost ten years ago he reflected: "Writing has been a way of surviving."
It remains to be seen whether the Nobel Prize will change Fosse's feelings. Only time will tell.