Born at the beginning of the 20th century, Montessori teaching methods have become very popular in the last twenty years. The proliferation of books, games, and public schools with the "Montessori" label attests to this phenomenon.
But what does the research tell us about the effectiveness of Montessori teaching compared to other forms of teaching? Does this approach that is now more than a hundred years old have anything to contribute to schools today, and in the future?
Montessori education: freedom in a structured environment
The basic goal of Montessori education is to give children a certain degree of freedom to learn, in a structured and appropriate environment. It is divided into several areas of discovery dedicated to practical life, sensory life, language and mathematics. It is also worth noting that children work in groups of various ages: from 3 to 6 years old, for example, and then from 6 to 9 years old.
The classroom equipment allows children to act completely autonomously. Among other things, it allows them to correct themselves, with the teacher's role being above all to observe the child to respond optimally to her needs, support her in her initiatives and redirect her if necessary.
Furthermore, the Montessori environment defends that sensory and motor interactions with the environment promote cognitive development and learning in children. In other words, we learn best by physically interacting with the environment, known as embodied cognition. That's why Montessori materials often involve several senses, particularly touch and sight.
For example, wooden pieces in the shape of letters invite children to discover the strokes of alphabetical letters through touch and then pronounce their sound. By allowing them to directly associate the sound of letters with their graphic representation, it helps them learn to read.
Another example concerns mathematical concepts: Montessori materials allow children to associate written numbers with physically tangible units. Through sight and manipulation, children can reinforce their understanding of the links between the spatial and mathematical representation of a number.
Lastly, contrary to popular belief, Montessori does not mean unlimited freedom. The classroom is governed by rules and the adults present establish the framework. Although one of the objectives of this pedagogical method is to adapt to each person's pace, respect for others and their work is also essential. In accordance with this principle, students in Montessori schools receive neither rewards nor punishments, which helps encourage student cooperation while promoting intrinsic motivation.
In this way, all the characteristics of Montessori pedagogy could provide children with a particularly favorable environment for learning and psychological development. Studies conducted over the past thirty years appear to support this view, suggesting that various aspects of Montessori teaching methods could have beneficial effects on children's cognitive abilities, social skills, creativity, motor development, and academic outcomes.
However, more comprehensive studies on the effects of Montessori teaching methods are lacking.
Positive effects on social skills and school results
A meta-analysis recently published in Contemporary Educational Psychology shed light on the effects of Montessori education on the psychological development and learning of primary school children.
A meta-analysis is a statistical synthesis of several empirical studies on the same topic. The objective is to determine the trend, positive or negative, of all the studies related to the phenomenon studied. In this case, it allows calculating the benefit or disadvantage of the experimental group (schools or classes that use Montessori pedagogy) compared to the control group (schools or classes that use another pedagogy).
Bibliographic databases were used to identify and examine 109 articles published in the last 30 years. This review resulted in the selection of 33 experimental or quasi-experimental studies that compared Montessori pedagogy with other pedagogical approaches. More than 21,000 schoolchildren from North America, Asia and Europe participated in all of these studies.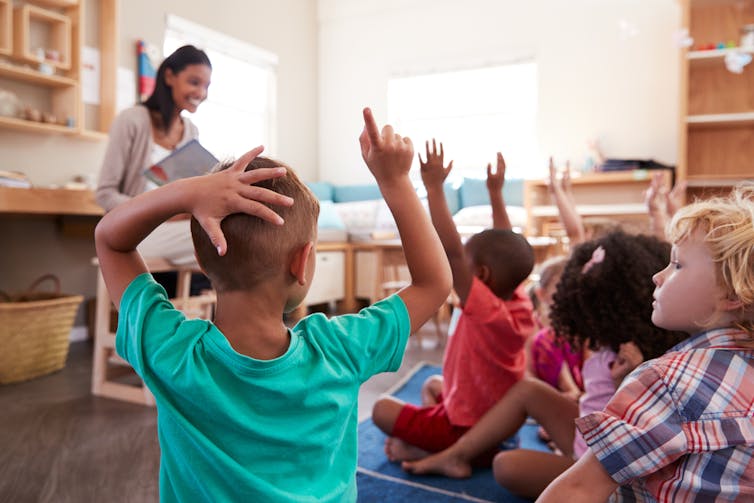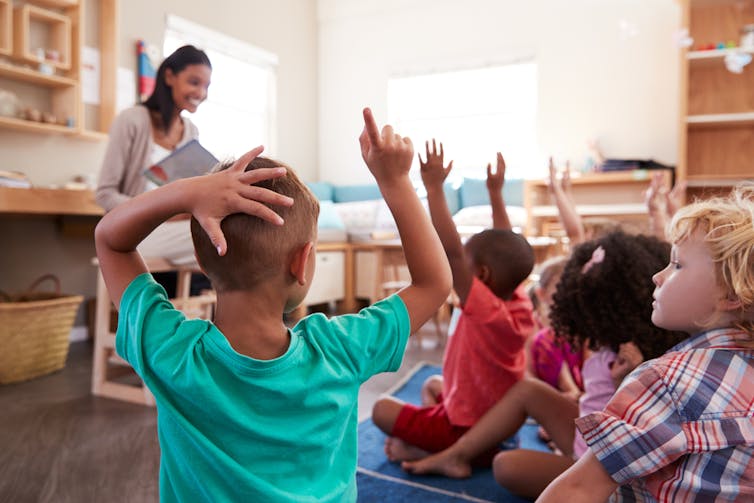 The results of this meta-analysis show that Montessori teaching methods have positive and significant effects on social skills and school outcomes. In other words, compared to other forms of teaching, the Montessori approach could lead to better development of understanding of social situations, the ability to solve social problems, and the ability to put oneself in the shoes of others. The Montessori approach appears to promote the development of social skills, such as emphasizing cooperation rather than competition and encouraging mutual respect and sharing.
Data indicates that Montessori also contributes significantly to improving student outcomes in mathematics, reading, writing, and other subjects. This contribution is linked to the multisensory and self-corrective materials in the classroom, but also to the absence of punishments and rewards, which encourage the child's intrinsic motivation.
On the other hand, when it comes to cognitive abilities, motor skills and creativity, the impact of Montessori pedagogy was not significant. That is, the results were the same as using other teaching systems. The analyzes did not reveal differences depending on the school level (kindergarten or primary) or the geographical area in which the study was carried out.
These conclusions could be refined with future studies that take into account the socioeconomic status of the families or the degree of application of Montessori teaching methods. The latter seems to be an important factor since a holistic approach to this method is more effective. Or in other words, it works better if it is not only applied in certain areas of school, but in all areas of parenting.