Olmedo Vega spent 35 years as a guerrilla commander during Colombia's armed conflict, one of the longest the world has seen.
"The FARC are my family: I grew up with the guerrillas. But now I want to really commit to this new life here in Agua Bonita, together with my old colleagues," says Vega.
Over the past four years, we have conducted 42 in-depth interviews with ex-guerrilla combatants in Agua Bonita and some of the other 25 Territorial Spaces for Training, Reintegration and Reincorporation (ETCR) developed by the Colombian Government and the UN to relocate to thousands of former FARC combatants following the historic 2016 peace agreement.
"A place to have a decent life"
The Agua Bonita camp is situated on a small plateau on the edge of the Amazon basin, an hour's bumpy drive from Florencia, the capital of the Caquetá department in Colombia's Amazon region.
Since 1970, Caquetá has been the headquarters of both the FARC and the Popular Liberation Army (EPL) guerrillas. It is a geographically strategic corridor for the trafficking of illicit drugs (especially related to the production of cocaine), the transport of illegal weapons, and the smuggling of kidnapped persons. It is also one of the first places where guerrilla groups used landmines to wrest territorial control from the Colombian army.
In 2017, when the FARC ex-combatants first arrived, they worked with local builders for seven months to build 63 houses out of glass-reinforced plastic and medium-quality plywood.
"In the beginning, it was difficult to work side by side with the local builders because of our stigma as guerrillas," recalls Federico Montes, one of the community leaders. "But after six months of working with us every day, a couple of them moved with their families to live here!"
Agua Bonita is located in the middle of one of the most biologically diverse terrestrial ecosystems in the world; It is home to around 40,000 plant species, almost 1,300 bird species and 2.5 million different insects. Red-bellied piranhas and pink river dolphins swim in its waters. However, in both 2019 and 2020, Colombia was named the deadliest country in the world for environmentalists.
According to Federico, the high temperatures and humidity of Agua Bonita throughout the year make "the climate perfect for growing yucca, plantain, cilantro and pineapple. And if you feel more adventurous, you can have araza trees, copoazu, yellow pitaya and other Amazonian crops. Here we are in the middle of a fruit paradise."
The community began with a population of more than 300 former FARC combatants. Today, it has a library with 19 computers and four printers, a bakery, a grocery store and a restaurant, a soccer field, a health center, and a community center with a daycare center for young children.
The ex-combatants grow eight hectares of pineapple as a cash crop and have their own basic fruit pulp processing plant. They also have six 40-foot-long fish tanks, a large chicken coop, and dozens of large community gardens.
One of the main attractions are the vibrant murals painted on the 65 modest houses, depicting everything from local flora and fauna to guerrilla leaders and FARC paraphernalia. The most recurrent elements are the words peace, reconciliation Y hope.
"Our main objective," said Federico, "is to create a place to have a decent life, where everyone together can be free, be safe and live in adequate homes with access to health, employment and education."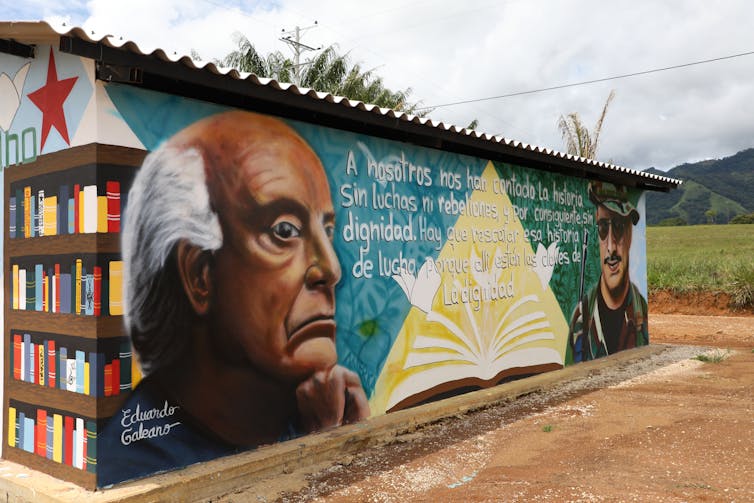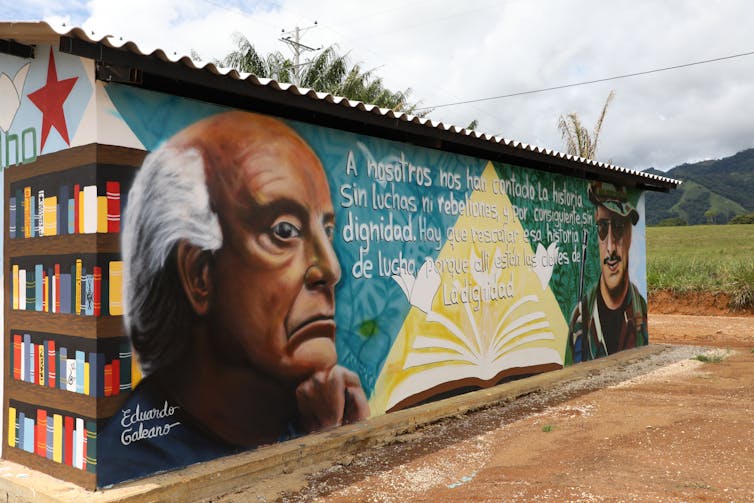 "Hope for a better future"
After six decades of struggle, almost 20% of the population is a direct victim of the Colombian civil war, including almost nine million internally displaced persons, 200,000 forced disappearances, up to 40,000 kidnappings, more than 17,000 child soldiers, almost 9,321 landmine incidents and 16,324 acts of sexual violence.
Since the 2016 peace agreement, some 316 former FARC combatants and 1,287 human rights defenders have been killed. Since the establishment of Agua Bonita in 2017, 29 ex-combatants have been killed in the area.
"We are more determined than ever to comply with the peace agreements, this is the reason why they want to kill us. We have to defend the peace agreement. Words of reconciliation and hard work are our only weapons now," says Vega.
In his four years in office, Colombia's president until June 2022, Iván Duque, has undermined the implementation of the peace agreement and further polarized the country and its politics. The levels of respect for human rights, security, quality of life and poverty have worsened under his militaristic rule.
According to Olmedo, "during the Government of Iván Duque there has been a shortage of food, goodwill and economic support in Agua Bonita; a complete lack of government support. But the presidential elections have given us hope for a better future."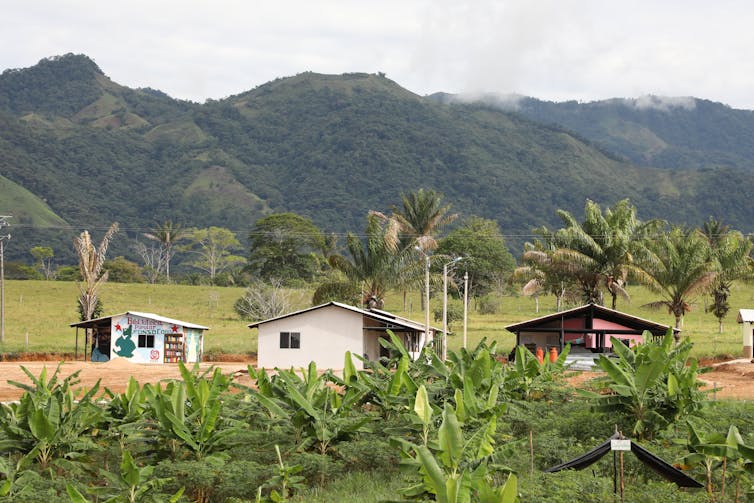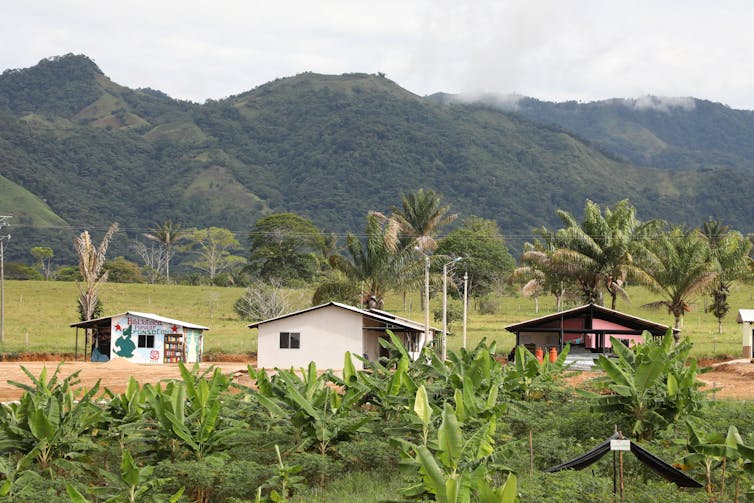 After four years in office, the reign of Duque, leader of the right-wing Democratic Center party, came to an end after former leftist guerrilla and former Bogotá mayor Gustavo Petro won Colombia's last election in June.
Petro's decisions will have important implications for the future of the country and the prospects of all former combatants who have committed themselves to a life without conflict. People like Olmedo, 49, who has lived in Agua Bonita since its earliest days and is now proud to call himself a student. "I want to be a doctor in the future, that is my dream. I want to help people and build a more equal society in Colombia," he says.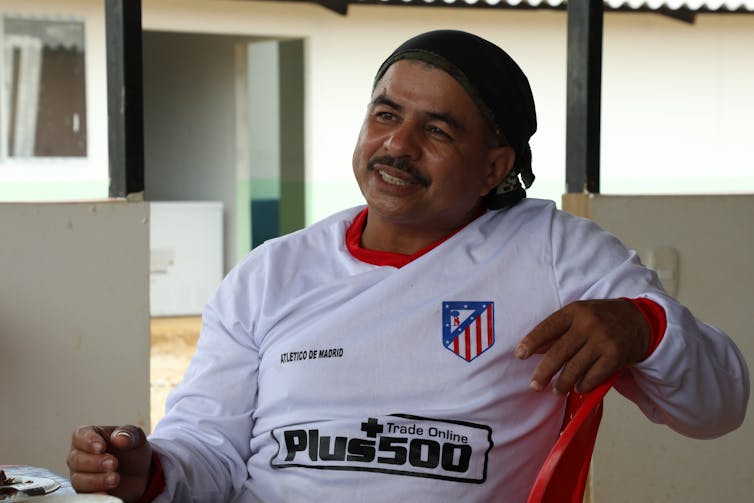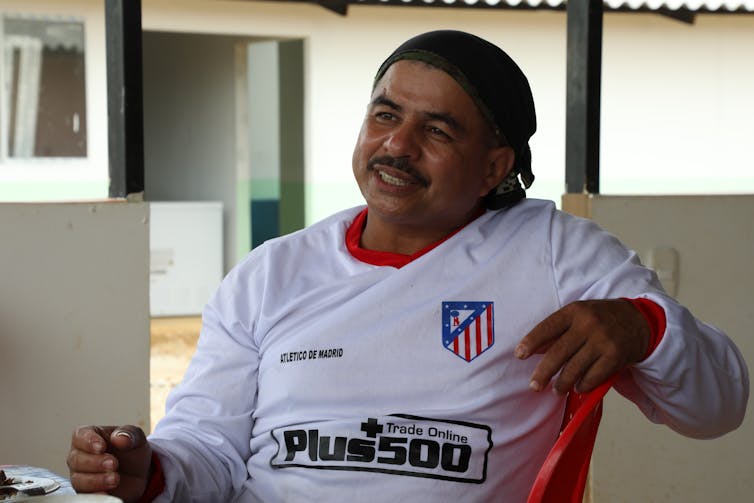 "Society resents us"
The successful reintegration of thousands of former FARC guerrillas remains one of many daunting challenges for the new Colombian government. For the former combatants of Agua Bonita, the specters of discrimination and unemployment hang over them.
Daniel Aldana is one of the youngest ex-combatants. He has been trying to get a job since 2019, but says it is practically impossible to get an interview.
"When the employers saw that my identity document had been issued in La Montañita, [la ciudad más cercana a Agua Bonita]They said he had to go through a 'special selection process'. That means they will check two or three times with the authorities if I have a police record or if my name is on a list in the terrorist database."
Women have also had a hard time adjusting. More than a decade ago, Esperanza* served as a commander and fought side by side with FARC men. But as soon as she moved into civilian life, she says she lost her autonomy again.
"Historically, this is a patriarchal culture. Those of us who go to war break the traditional roles and stereotypes established for women, which is why society resents us. I gave orders and commanded 100 armed men, and now they expect me to take a cooking class! What the hell?".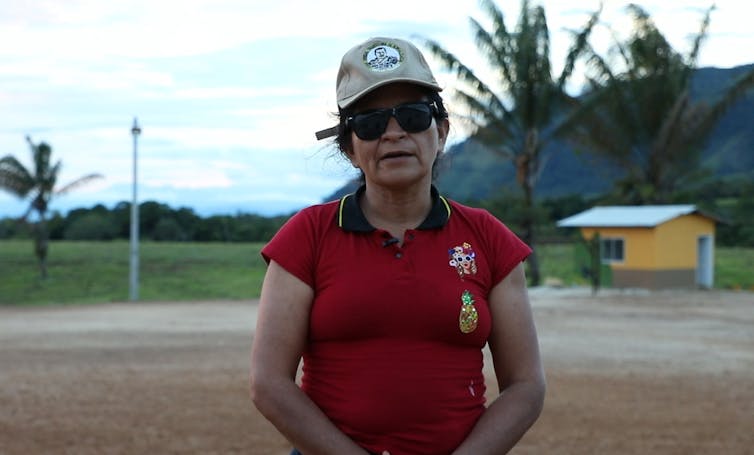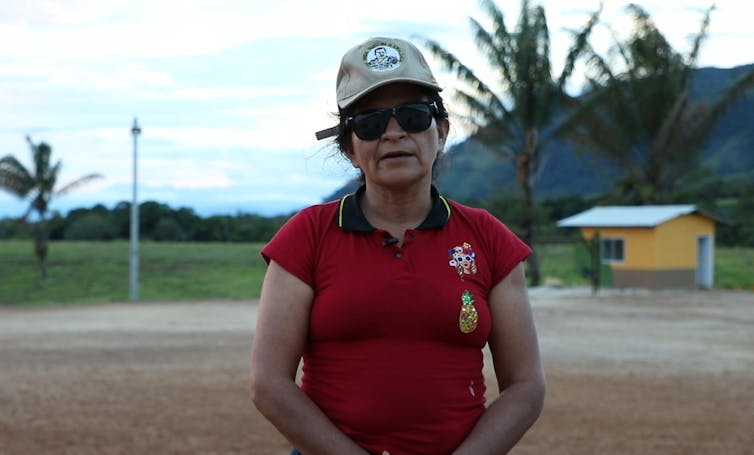 When the Colombian Agency for Reintegration offered Tania Gómez the possibility of taking a sewing and childcare course, she remembers telling the official: "Are you kidding me? After 10 years of fighting the Colombian Army every day, do you want me to open a daycare center? I did not join the FARC to be a surrogate mother, I am a revolutionary!"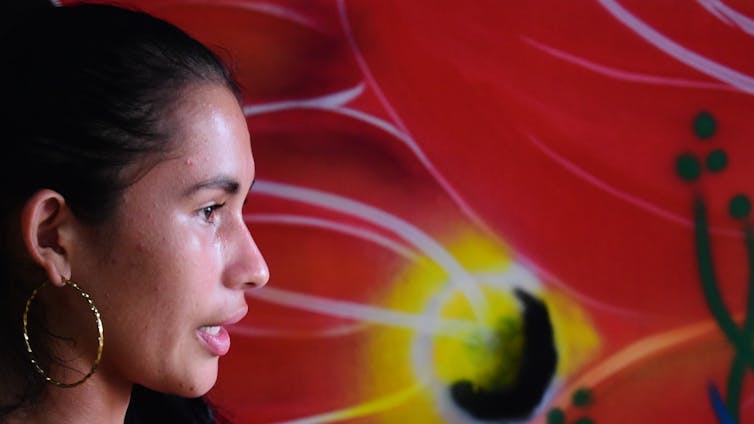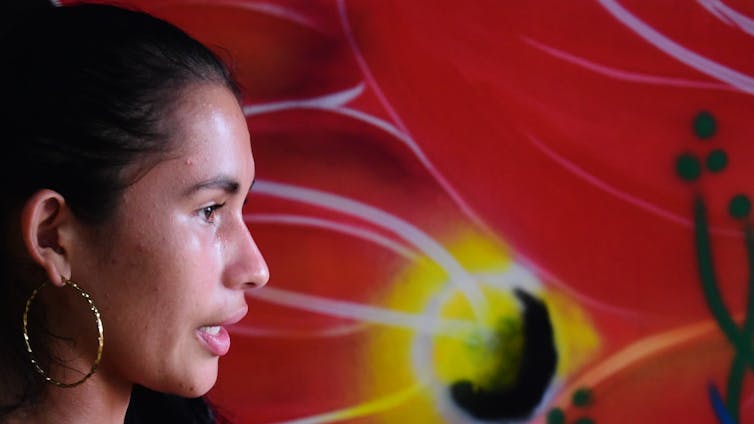 "We dream of peace"
Throughout six decades of conflict, the Colombian state contributed to creating and maintaining an image of FARC combatants as bloodthirsty barbarians. The new government will have to take courageous and imaginative steps to break these entrenched conceptions. There have already been some important initiatives, such as exchanges of letters between former FARC combatants and Colombian civilians.
It is also important to remove legal barriers to equal citizenship. Comprehensible measures taken in the immediate aftermath of conflict, such as the need to carry personal identification forms revealing a former combatant's background, should be subject to sunset clauses, lifted, for example, if an individual has met certain requirements demonstrate their dedication to peace. Similarly, criminal records directly related to participation in the conflict could also be erased once ex-combatants have demonstrated their commitment to the agreement.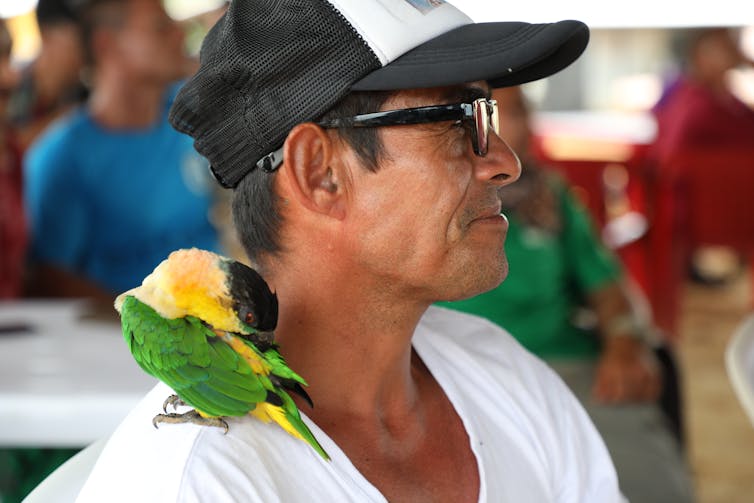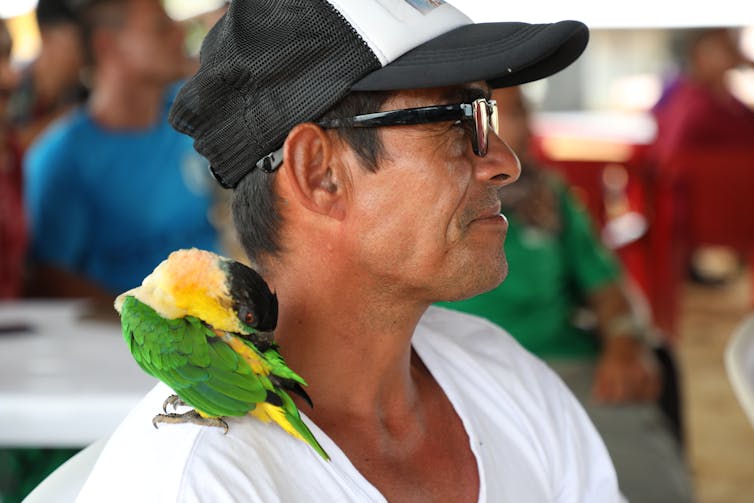 Additionally, ex-combatants need to feel some control over their own reintegration. Many participated in combat from a very young age, possessing few skills beyond those learned in situations of violence. Peace can be very difficult for them. This must be recognized and incorporated into the thinking of the Colombian peace process as it unfolds under the new Government.
On the last day of our visit to Agua Bonita, we asked Olmedo Vega what his greatest wish is for the future. "With all my heart," he said, "is not to leave us alone. We have suffered through war, and since then we have grown in hope and love. We carry on our backs the historical responsibility of generating reconciliation. We dream of peace."
*Some interviewees asked to be identified only by their first names.