Finland speed up the pace to enter the NATO. Its president, Sauli Niinisto, has set May 14 as the deadline to declare her official position on joining the Atlantic Alliance, and everything indicates that she will take a step forward. Of course, it conditions his decision to what sweden do. Unity is strength and they want to do this together.
Both countries are in a very similar situation, as close partners of the organization. They are also the only Nordic nations not militarily aligned, and they share a fear of the permanent Russian threat. The invasion of Ukraine, ordered by Vladimir Putin on February 24, has put Stockholm and Helsinki back on target.
Local media assure that the Finnish Government is determined to apply to join NATO and that it will make it public in mid-May, despite the continuous warnings from the Kremlin. At some point, you will have to face your neighboring country and bear the consequences. So, has been preparing for decades for when an eventual Russian attack arrives.
Finland has built a real air-raid shelter network prepared to house 80% of its population. Since the end of the Second World War, in 1945, it is estimated that it has raised about 54,000 bunkers under the most important urban nuclei, in which they would fit 4.4 million people.
On the other hand, its citizens have quality military training. Its Constitution states that all Finns are obliged to participate in national defense. So that maintains compulsory military service for males. Women can request its realization voluntarily. This makes you be "prepared to defend its territory on its own"says on the website of the Ministry of Defense.
Merihaka, an underground city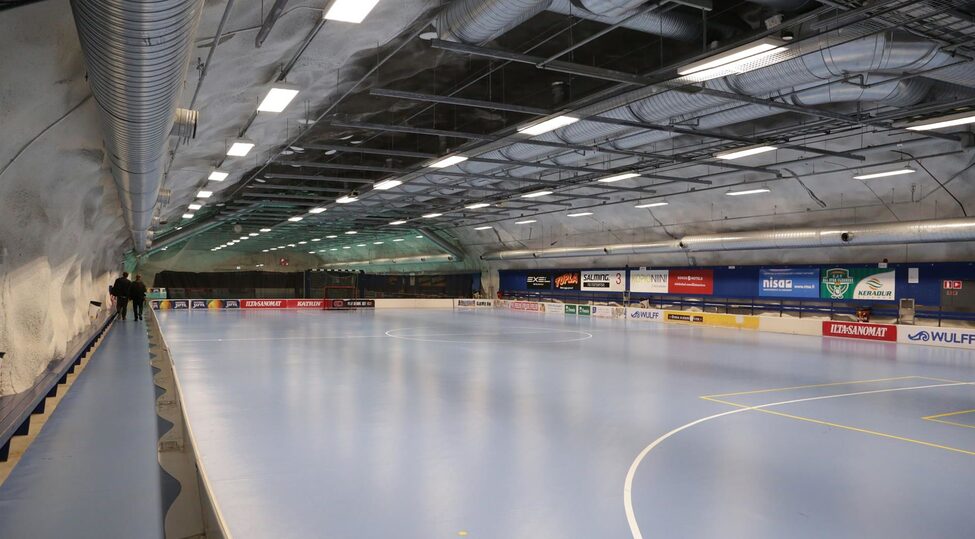 Helsinki is home to an impressive underground bunker dug 25 meters deep. The civil refuge of Merihaka was inaugurated in 2003 and has an extension of 14,750 square meters. It is a small underground city, with a capacity of 6,000 people.
Currently, it serves as a parking lot and has a sports center with a cafeteria, gym, several floorball courts (similar to hockey) and a children's playground. According to the Finnish Ministry of the Interior, in the event that they were attacked, in just 72 hours the shelter could be conditioned to protect the civilian population. This is required by Finnish law.
Kimmo Kohvakka, director general of the rescue services, has explained -in statements to EFE- that it is "a state-of-the-art haven". is ready for the chemical and biological attacks. It has filtering systems for radioactive particles and harmful substances, which makes it, he says, a "very, very safe" place. "It can contain the impact of conventional weapons and even, to a certain extent, nuclear," he says.
Russia, the permanent threat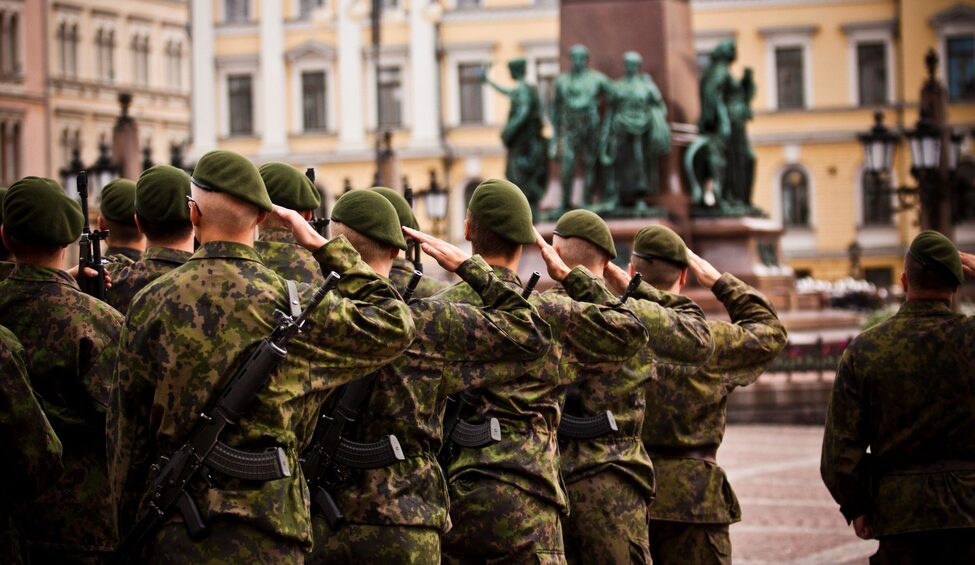 finland shares 1,340 kilometers of border with Russia. And we can't forget the armed conflicts that kept the two countries during World War II. This is "one of the main causes" of his view of defensiveness, Kohvakka explains. They must be prepared to resist any threat.
The Russian has always been present, but with the invasion of Ukraine it is even more so. "Certainly there has been an increase in concern, it is obvious that the Finnish population has reacted to the situation," she acknowledges. However, he assures "we are prepared for anything".
This is how forceful the general director of the rescue services, dependent on the Ministry of the Interior, is shown. It is not for less. While in most European countries Compulsory Military Service is no more than a vague memory, in Finland military training is part of their culture and almost of his character.
So Finland can not only boast of its extensive network of shelters, but also of having 900,000 combat-ready reservists, if required. We are talking about more than a third of the adult male population that has received military training and that -after completing compulsory service- has gone to the reserve, where they receive eventual updates.
Mandatory shelters, by law
Finnish law requires the construction of a bunker in every new building or residential complex, as well as in offices with floors greater than 1,200 square meters. In this way they have managed to have a large network of underground shelters and -consequently- 80% potentially protected against an attack, from Russia or from any other nation.
Helsinki onlywhich has a population of 650,000 inhabitants, could house up to 900,000 people in its 5,500 bunkers. Most of them are privately owned and today they are dedicated to other tasks (car parks, warehouses or recreational facilities). But if war knocks on their door, the Finns know exactly what to do.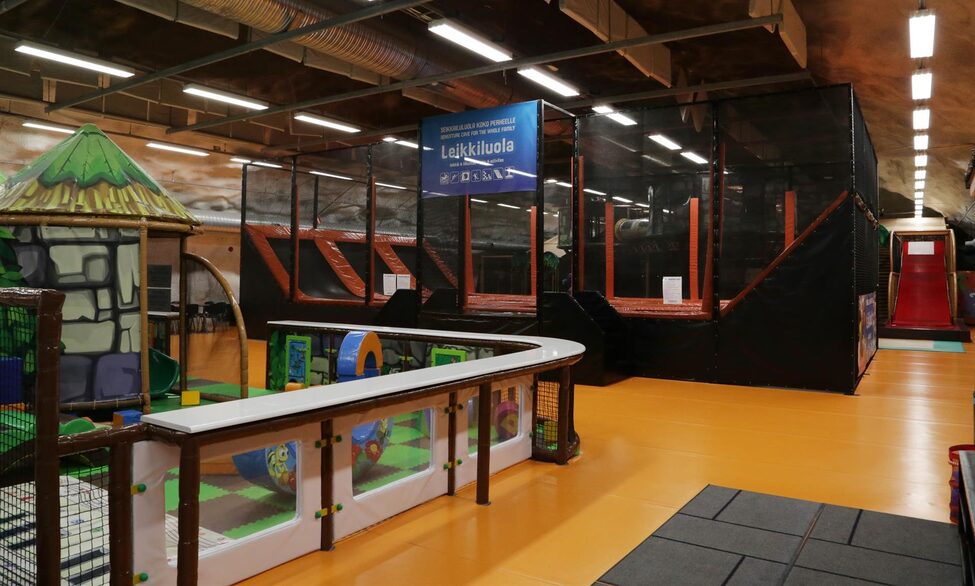 Strategic Supply Reserves
Finland has learned from its mistakes. After having suffered the Soviet invasion of 1939, she knows of the importance of having supplies available to deal with an armed conflict or any other eventuality, be it a natural disaster or a new pandemic.
The country has strategic reserves to survive several months. They include products considered essential, such as fuel or medicines, as well as cereals, seeds or non-perishable foods, which are stored by their manufacturers. waiting for instructions by the authorities of the country.
Of course, the plan includes the critical infrastructure protection, such as the electrical network, drinking water and telecommunications connections. The Finns have it all figured out. Whether they play the NATO card or not, what is certain is that Putin will not catch them off guard.
.