Less than 24 hours after the launch of Threads, the Meta social network that seeks to displace Twitter, Elon Musk threatened to sue Mark Zuckerberg's company for "unlawful misappropriation of Twitter trade secrets and other intellectual property."
In a letter to Zuckerberg, Meta's chief executive, Alex Spiro, Musk's personal attorney, accused the company of hire dozens of former employees of the platform that they "had and continue to have access to Twitter's trade secrets and other highly confidential information." For this reason, he urged the American businessman to "desist", through Meta, in his "systematic, voluntary and illegal appropriation" of the secrets and IP addresses of Twitter, as well as the data of the social network.
The fight of the year: Elon Musk and Mark Zuckerberg went from sayings to facts
"Twitter intends to strictly enforce its intellectual property rights and demands that Meta take immediate action to stop using any Twitter trade secrets or other highly confidential information," Spiro explained.
Musk also ruled on the information, ensuring that "competing is okay, cheating is not". In this way, the CEO of Tesla confirmed that he is willing to advance to the latest competencies in the intersection of egos and capitalism that was unleashed as a result of certain changes in the operation of Twitter that caused discomfort among users and that was taken advantage of by Meta. to launch your own social network.
Threads is the biggest challenge Twitter has faced to date. Musk's company saw a number of potential competitors emerge, but none had the power yet to replace what became one of the world's largest social media platforms.
Zuckerberg's latest move against Musk further increased the rivalry between the two billionaires, who even agreed to meet for hand-to-hand combat inside a cage. In this regard, in his first tweet in more than a decade, the Facebook creator posted a Spiderman meme pointing to another Spiderman, in an apparent reference to the similarities between Threads and Twitter.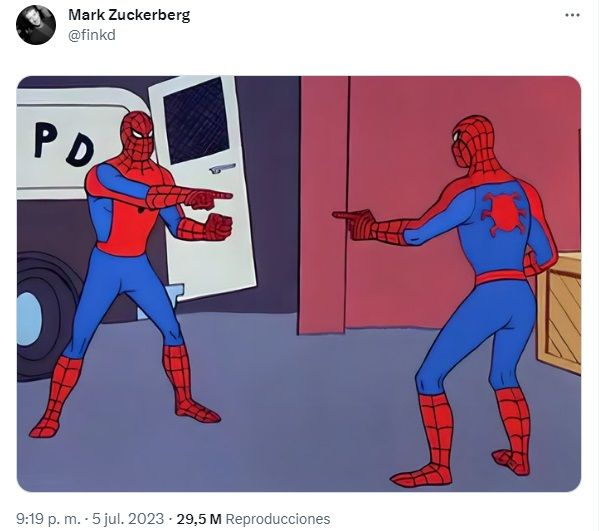 Threads went live on the Apple and Android app stores in 100 countries overnight on Wednesday. The first published comments highlighted a close, if reduced, resemblance to Twitter.
In a few hours, more than 30 million people had downloaded Threads, Zuckerberg announced Thursday. In addition, active accounts of celebrities such as Jennifer Lopez, Shakira and Hugh Jackman were already registered, and media such as The Washington Post and The Economist. "Feels like the start of something specialbut we have a lot of work ahead of us to build the app," the Meta director wrote on his official Threads account on Thursday.
Twitter, on the tightrope after the appearance of Threads
Threads' arrival comes after Zuckerberg and Musk have clashed for months, even threatening to fight in a mixed martial arts cage in Las Vegas. Meta launches the new application at a time when Twitter is definitely on the defensive.
Musk bought Twitter for $44 billion last October, but its value has plummeted ever since amid deep staff cuts and content moderation controversies that have alienated both users and advertisers. His latest measure has consisted of limiting the number of tweets that users can read per day, although he later backed down.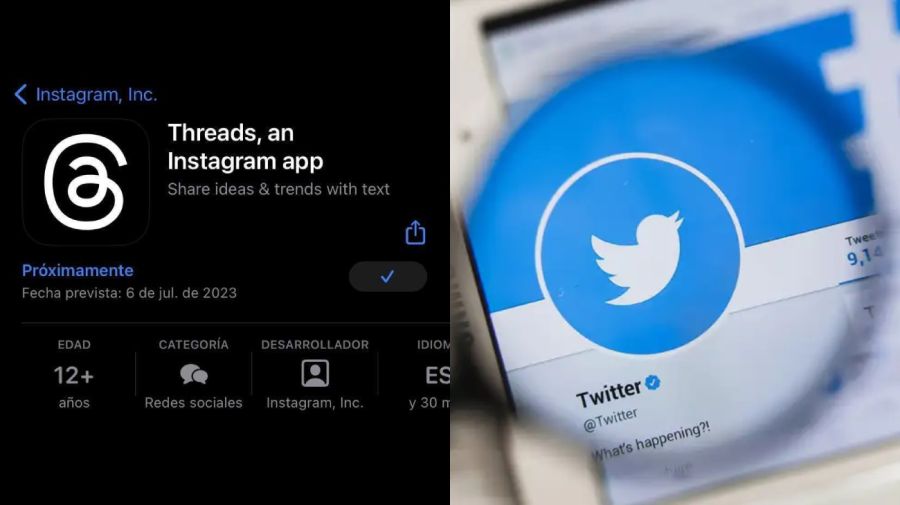 Zuckerberg noted the challenges posed by large public forums on social media. "I think there should be a public conversation app with over a billion people. Twitter has had the opportunity to do this, but has not succeeded. Let's hope we do," he wrote.
Although Threads launched as a standalone app, users can log in with their Instagram credentials and follow the same accounts, which could make it an easy plugin for Instagram's more than 2 billion monthly active users. Said integration includes several nods to privacy. Instagram users who sign up for Threads will automatically have a badge on their Instagram profile, but they can choose to hide it. They also have the ability to choose different privacy options for each app.
Threads, the app that seeks to dethrone Twitter: how to download it and which celebrities already use it
In this regard, analysts considered that Threads' links to Instagram could give you a built-in user base and advertising apparatus. That could divert advertising dollars from Twitter at a time when its new CEO is trying to revive his struggling business.
"Investors can't help but feel a little excited at the prospect of Meta actually having a Twitter killer," said Danni Hewson, head of financial research at investment firm AJ Bell. Along those lines, Meta shares were up 3% before the launch, outpacing gains from competing technology companies.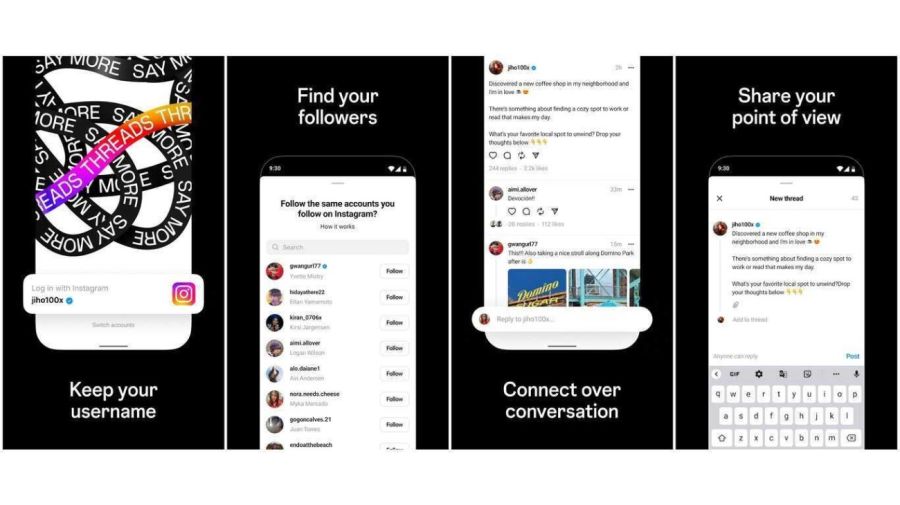 Others saw the release of Threads as an opportunity to Create a less toxic version of Twitter. "May this platform have a good vibe, a strong community, great humor and less bullying," Ocasio-Cortez wrote in a post.
Like Twitter, the Meta application has short text messages that users can share, repost, and reply to, though it does not include any direct messaging functionality between users. Posts can be up to 500 characters long and include links, photos and videos up to five minutes long, according to a Meta blog post.
AG/ED