Dibu Martinez checked live the fervor that in Bangladesh –and then in Calcutta (India)– feel for the Argentine National Team. That affection for the light blue and white shirt was recorded in videos posted on social networks in the World Cup final, in December 2022.
In organizing Dibu Martínez's visit to that country and to the Indiathis Satadru Dutta, owner of a company that bears his name. Born in a city in India in 1970, Dutta defines himself as sports entrepreneur, former banker, financial asset manager and consultant. And he is also a fan of soccer, above all, of the one that is embodied by Argentine players who are part of European teams.
What Dibu Martínez did in her first hours in Bangladesh.
The tour that Satadru Dutta organized for Maradona in India
But Dibu Martínez is not the first Argentine player to Satadru Dutta takes India on tour. The first was Diego Maradona whom this businessman idolizes so much that He baptized one of his children "Diego". "He was very nervous on the day – it was in December 2017 – that Diego Maradona was supposed to meet Sourav Ganguly (N. de la R .: a cricket star in India)," Dutta recalled in India Telegraph. "You couldn't predict what mood Maradona would be in. Luckily, that day she was happy and she loved meeting Dada and hugged him many times! And I felt very relaxed when I saw that," said the businessman.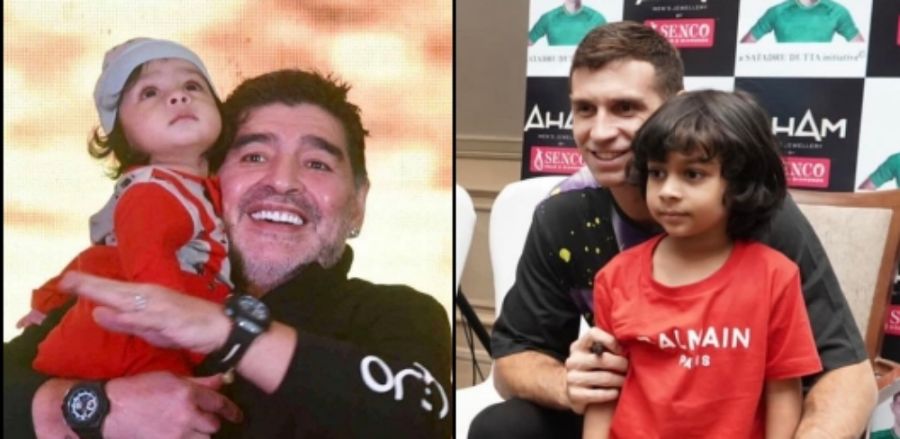 That tour that Satadru Dutta organized for Diego Maradona was in December 2017 but it had been in progress for several months prior. "I went to Maradona's house in Buenos Aires for the first time at the beginning of 2017 and in that meeting, my first impression of him was that of a gentleman," Dutta said in The Bridge. "Even when I touched his right foot as a show of respect, he smiled and asked me to do the same with his left", he added.
The tribute of science to Dibu Martínez.
In that first meeting, convince Maradona to travel to Calcutta (India) before the end of 2017, Satadru Dutta told him that he already had organized Pelé's visit in 2015. "With that Maradona style, he told me that I could have taken Pelé to Calcutta but 'Let's see if you can convince the best footballer of all time'… He was obviously referring to himself. Without hesitation, I told him that only if he said yes, they would make our dream of having him in Calcutta come true," he recounted.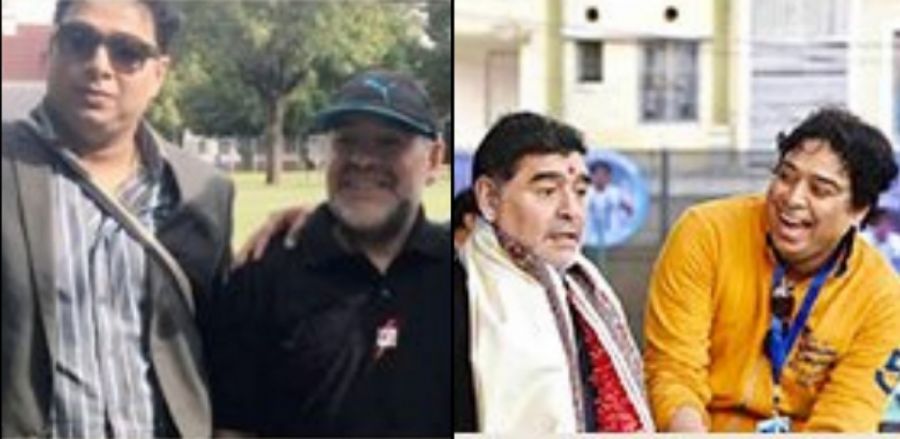 On April 28, 2017, Satadru Dutta – who was already in Calcutta – was notified that in a few days he would receive an email with Maradona's travel conditions. And so it was, on May 1 came what he expected, the signed contract. That day, two days before receiving the email, Dutta's wife had given birth to a son, and "I didn't think twice, I named my son 'Diego'". In December 2017, Dutta traveled to Dubai for Diego's birthday, who at the time was the coach of the Fujairah team in the United Arab Emirates. "It was lucky to see Maradona up close and get to know his eccentric personality," he recalled.
The Dibu Martínez's visit is another dream come true for Satadru Dutta as it was to take Pelé, Cafu, and Diego Maradona to Calcutta. The others that are pending are: Michael Jordan, Steffi Graf, Cristiano Ronaldo, and of course, Lionel Messi.
IE / ED