After the death of actor Matthew Perry, who played the character Chandler Bing for more than ten years, there are many followers of the legendary series Friends that they have felt as if a friend had really left. Why can the death of the actor who played a fictional character feel like this?
Science tells us that watching a series can trigger internal and psychological mechanisms in the audience with the characters similar to those we develop when we interact with real people. That's why it's so hard to say goodbye to a series and its characters last over time. That is why audiovisual fictions can also be transformative in people's lives.
Friends (aired on NBC between 1994 and 2004) is one of the most successful American television comedies of all time. For ten seasons it showed a New York full of friendship and fun through the experiences of six young friends. Awards, popularity, million-dollar benefits… It still enjoys a long life on streaming platforms today. streaming.
Chandler was the favorite
Almost twenty years ago, before the series said its final goodbye in 2004, I asked 2,500 fans of Friends Which of the characters was your favorite. More than a third answered "Chandler Bing." He was the favorite of the Spanish audience, specifically 38% of the men surveyed and 25% of the women. The reasons were clear. Television comedies work if they make viewers laugh and Chandler achieved that. Viewers considered him to be the funniest character, who displayed irony and intelligence.
It was created from the stereotype of the jester, something very common in television comedy. This was used to build gags around him and to develop the intelligent humor that viewers loved so much. His grace flowed through quick, witty dialogues and exaggerated everyday situations easily recognized by the audience. Chandler's humor was described as caustic, biting and satirical, although, if we compare it with sitcoms verités that came later, it's white humor after all.
But is this enough to become the audience's favorite? No, Chandler stood out for the humanity of his vulnerability.
Normally, the relationship of viewers with a fictional character is carried out through parasocial identification mechanisms, which in series is accentuated by the time they are on screen. Across ten seasons and 236 episodes, Friends He brought to the fore various partial mechanisms of audience identification with his characters, which always emphasized human aspects and reactions of the character.
The followers easily identify with the vital moment that the protagonists are facing – in this case, the passage from youth to adulthood – and, consequently, feelings of sympathy towards the six characters quickly arose. Chandler was the favorite because he was the one who triggered the deepest feelings in the audience.
Emotional connection through compassion
Chandler Bing was a well-constructed television comedy character and, consequently, capable of arousing different emotions in viewers through various layers in his relationships with the rest of the characters. His weaknesses brought him closer to the audience. Not in vain, he is one of the characters that the audience appreciated the most, showing feelings of compassion.
I worked in an office but no one was able to define what exactly I did. She couldn't maintain a stable relationship and she didn't until she started dating her best friend. He was permanently on the defensive, ready to blurt out any ironic comment that would protect him. At times, it was irritating to have a conversation with him. But in the end, he was a good friend.
The Spanish audience saw Chandler as a loser, or underdog, which used humor as an escape route. They did not usually identify with the character, they did not see themselves as him or want to be like him, but they did show admiration for "that antihero who knew how to laugh at himself."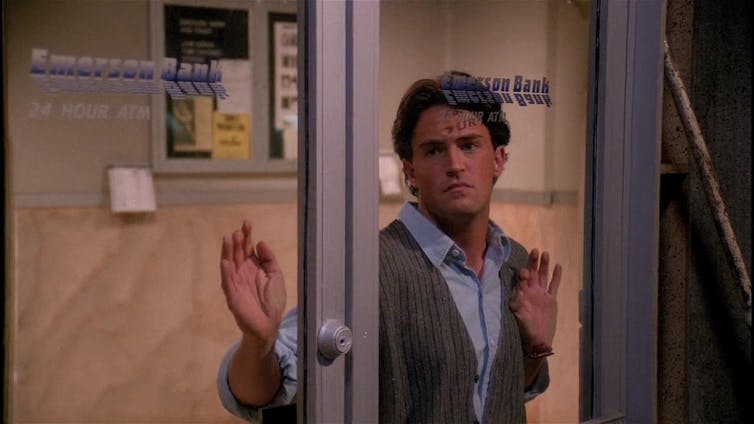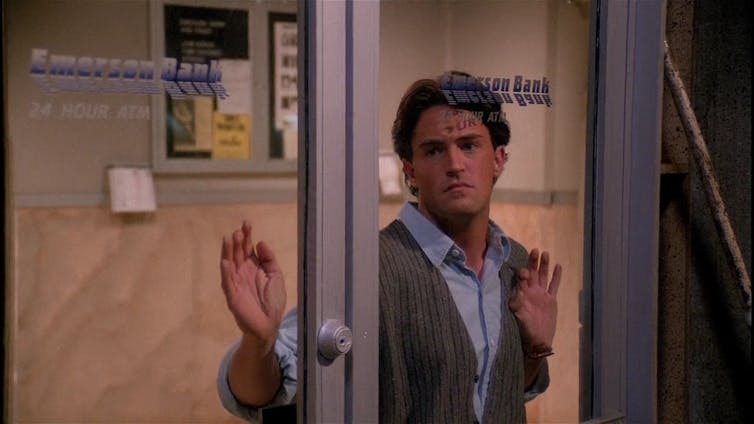 It is significant and at the same time beautiful what a sitcom can evoke in its audience. It is a genre capable of not only making people laugh, but also moving people and provoking compassion. These feelings also extend to the gratitude felt toward the actors for the good times they experienced.
Not in vain, the series are interspersed with the biography of part of their audience, their own experiences, the personal situation in which they find themselves while watching them. They are part of their culture and also their daily lives.
The classic situation comedy usually shows that nice and kind part of reality that we all want to preserve or at least have as a refuge, something that ends up being not only a physical gratification, but also an emotional one for those who consume it. A light television, a refuge from which viewers do not come away with any more problems than they may already have. And they also achieve moments of well-being and even happiness. At least for the duration of the chapter.
Chandler Bing had a happy ending in the series, like all his friends. He got married, adopted twins and went to live in a house in the suburbs with his family. Life is safe in a sitcom for its characters, and also for its viewers. But when Matthew Perry, who continued his career with more irregular results, died a few days ago, most viewers once again remembered his most iconic character.
Because a fictional friend left, but a friend nonetheless.