Biomass stoves skyrocket in sales throughout Europe. The success is so overwhelming that in recent months the pellet (compressed biomass for stoves) raised its price up to 70% and sold out on the market. The simple basis of a biomass stove is to get energy from organic matter, not just wood. There are already advances in the use of olive stones or almond shell as raw material. But there is more: kiwi pruning remains, straw, poultry farm waste, even demolition debris, are being considered as efficient and cheap options to feed biomass stoves.
The rise of biomass stoves and the Russian gas crisis
The European energy context is marked by the uncertainty generated by the cut in the supply of natural gas from Russia, and renewable energies are called upon to make up for the gas and oil deficit. Biomass is the best positioned renewable alternative to replace those fossil fuels with a carbon neutral alternative. We are talking about an energy source of local, sustainable, efficient origin that can be used both in a home and in large industry.
According to IDAE data, in 2020 biomass accounted for almost a third of the total energy consumed for heating; natural gas represents 28% and diesel 26%. Given the price increase of the last two, biomass appears as an energy of proven efficiency and stable supply. In addition, it can be used in installations that do not differ too much from those of gas or diesel, which minimizes the costs of use at the domestic level.
The energy that comes: more than kiwi
Let's say that we have in our hands the gold nugget of the energy of the future, and it is already burning in the heating of thousands of homes. The scientific challenge is to find the most efficient material so that heat is cheap, neutral and that incidentally solves collateral problems, such as managing tons of waste from other industries.
In many countries, fuels for biomass stoves have begun to be marketed from olive pits, almond shells or pomace. These fuels are more affordable than wood, but they leave a lot of residue and require more frequent cleaning of the boilers. So we look for alternatives for the pellet base that are cheap, energy efficient, generate minimal waste and are easily accessible to local populations.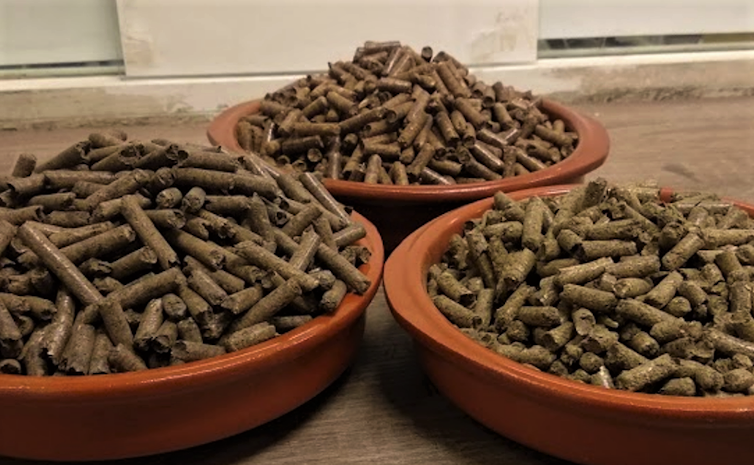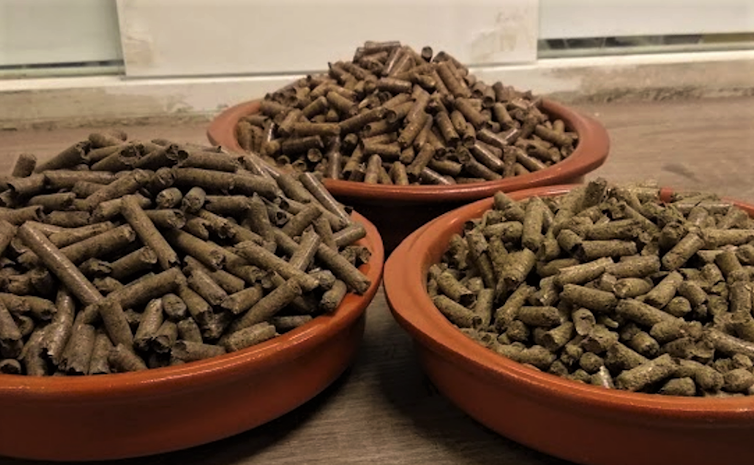 In the Energy Technology Group of the University of Vigo we have spent many years betting on solutions that add to the global mosaic of the energy systems of the future. Biomass combustion, which often goes unnoticed due to its continued presence in our lives, has reached levels of refinement inconceivable a few decades ago due to the advent of techniques such as automated learning algorithms or computer simulations.
Among the latest investigations carried out in our research group are analyzes of the feasibility of fuels from waste from agroforestry industries such as vineyards or kiwi plantations. Kiwi pruning residues are among the most promising. Farms producing this fruit face the challenge of managing tons of pruning waste every year. This study has shown that, by crushing and compressing them, an economically viable energy use is possible.
The fuels obtained from the remains of kiwi pruning contain a calorific value very similar to that of commercial wood pellets, with the added advantage that they contribute to the conservation of the forest and provide added value to industries located in rural areas. .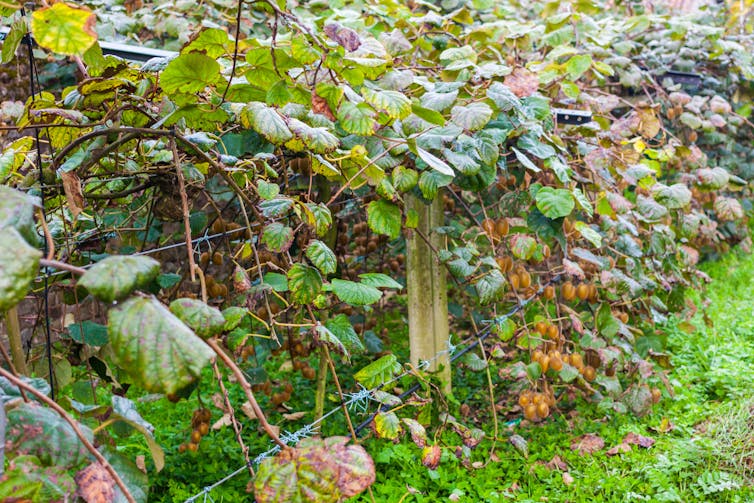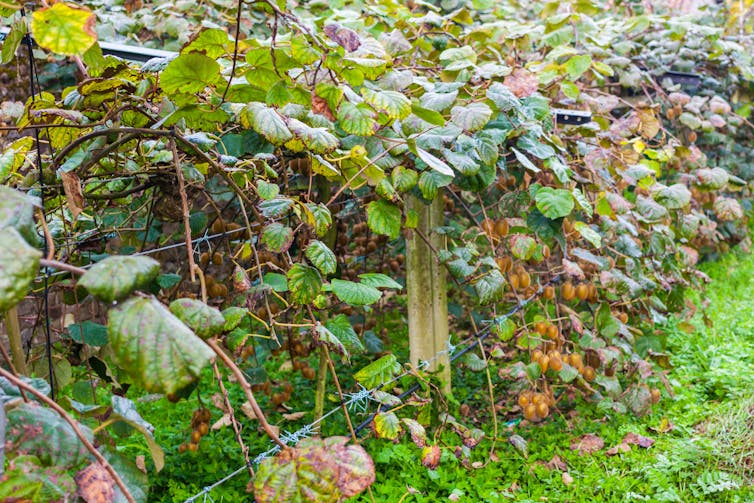 Straw and waste from poultry farms: the problem is the ash
In collaboration with universities in the Czech Republic, Germany, Austria and Canada we have studied non-woody species (such as straw or demolition debris) and their residues. Non-woody residual materials are by nature very complex chemically, and their use still poses a technological challenge. It is possible to extract a good amount of energy from them, but they leave a lot of waste associated with their combustion.
These fuels release large amounts of ash and corrosive elements that are common in industrial installations, and for which there are no small-scale countermeasures that can be applied in domestic installations. In our research group we have made some promising proposals for a miniaturized emission control system aimed at combating this problem.
The demolition remains analyzed were made of top quality wood, brought from Canada. They gave very good results for combustion, but require cleaning of metallic and synthetic residues before they can be used.
From the Avienergy project we investigate the waste generated in poultry farms. This study, which is still in its early stages of development, shows power generation in the same range as the alternative plant fuels mentioned above. Their performance when moved to a real facility is yet to be determined, but the data collected invites optimism.
Something that the citizen can do for the climate
The United Nations Conference on Climate Change, and there are already 27 editions, leaves one more year experts and politicians with a bittersweet taste for not having achieved the objectives set. Among scientists, the prevailing feeling is that they are not managing to adequately communicate the extreme urgency of acting quickly and in a coordinated manner in the face of the existential threat posed by climate change.
The solution is not simple, but, without a doubt, it involves paving the way for new technologies and unexplored energy vectors, valorizing new energy sources, improving the efficiency of industrial processes and, ultimately, doing more and better science. Biomass as an energy source is a possible choice, since it allows citizens to modify small aspects of daily life in search of the much-desired net zero. Let's get on with it.