Marcela Morenoa preschool teacher in the central Argentine province of Córdoba, voted for libertarian economist Javier Milei in last month's presidential election. A few days before the second round, he regrets it.
"God, what did I do?" says Moreno, 47, leaving work to take the bus with his apron on. Moreno believes he will vote again for Milei because he would not support the current government, but he fears that his school could close if Milei keeps his promise to cut with a chainsaw. the swollen budget of the Argentine State to avoid triple-digit inflation.
Javier Milei closed his campaign in Córdoba with Bullrich: "you have to be the option for change"
"It's horrible to vote like this," he said as his town, Jesús María, born in a Jesuit settlement and now surrounded by fields of corn and soybeans, takes a nap on a hot, dry afternoon.
On Sunday, Argentines will wake up to face an election they would prefer not to have to make. On one side is Economy Minister Sergio Massa of the Peronist party, who has been in power for most of the last two decades and whose record includes aat inflation of 143% which has left four out of every ten Argentines in poverty.
And on the other is Milei, an outsider with radical solutions —like abandoning the peso for the dollar and closing the central bank—that some economists They warn they could lead Argentina to hyperinflation and greater social unrest.
It is an unenviable election that will determine the fate of the South American country in its fight to emerge from an economic crisis that threatens to sink this nation of nearly 46 million inhabitants. The election will also have repercussions beyond its borders, with ramifications in neighboring countries, including the region's heavyweight, Brazil. In addition, the result could set the tone for Latin America at a time when the United States and China compete for influence.
Axel Kicillof, on the edge of the ban: "Milei offers us the unknown dimension for the province"
Argentina's electoral dilemma is felt more intensely in Córdobawhere 1.2 million voters chose neither candidate in the runoff, the highest percentage of any district in the country.
The role of the province of Córdoba in the election
In the first round, Massa obtained 37% compared to Milei's 30%, and now each one competes to win over the remaining third of the electorate that opted for less polarizing options. Although both have negative ratings of around 50%, andIn a race that is expected to be very close, Córdoba's ballots could hold the key to the presidency.
Both need to attract Patricia Bullrich's voters, which harbored the hopes of Argentine moderates and businessmen with orthodox pro-market policies. But his lackluster campaign, plagued by infighting, left his bloc sidelined and his supporters unsure which way to go, despite his subsequent support for Milei.
Shaking his head, the mayor of Jesús María, Luis Picat says that he traveled more than 12,000 kilometers campaigning for Bullrich for nothing. Milei, who captured the young vote through viral TikTok videos that channeled their frustration, had an answer for inflation, the main problem that suffocates every person and company, while the main failure of the Bullrich block was that it did not had, he said.
"Today there is no future," said Picat. "With that disappointment, people look for something different."
This search applies above all to Córdoba, a tourist oasis in the heart of the country that has picturesque mountains, rivers, plains and valleys and is also Argentina's main producer of dairy, corn and auto parts.
In the capital of the province, Leonardo Destefanosecretary of the Industrial Union of Córdoba, which represents companies from sectors ranging from mining to shoemakinga, laid out the difficult task of deciding who could best get Argentina out of its economic quagmire.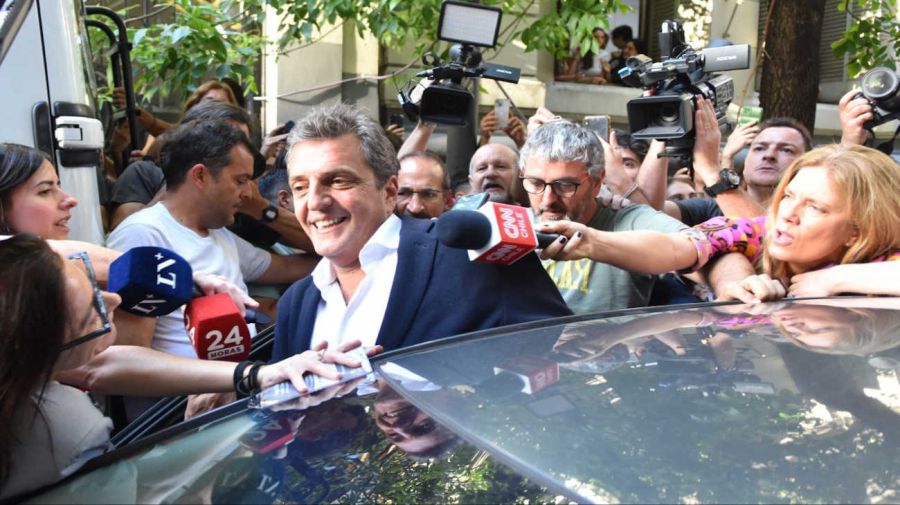 "At Massa we are certain that at least we are going to continue with this model. What happens is that We don't know if with Milei it will take less time."he said over coffee in the agency's ornate building in the city center. "The truth is that we have this dilemma because we created it ourselves."
With hardly any political infrastructure or track record, Milei, 53, is betting that he can replicate the electoral results of former president Mauricio Macri, of the pro-market bloc, which obtained 72% of the votes in Córdoba in 2015, a bet that local pollsters also make due to the anti-incumbent sentiment that runs deep in the province.
Milei only visited Córdoba once this year before placing first in the August primaries. She returned this week to hold her final rally at a shopping center in the provincial capital, abandoning the Buenos Aires concert hall she filled during the previous two rounds.
Meanwhile, Massa, 51, launched the Peronist machinery to counterattack with force. The career politician, who distributed social benefits and tax discounts to attract voters throughout the campaign, last week toured a powdered milk factory and a corn biodiesel production center in a sprint across the country. Most corners of Córdoba, from the rich industrial centers that export dairy to Brazil in the south to the poorer, abandoned railway junctions in the north, are adorned with enormous billboards of a smiling Massa.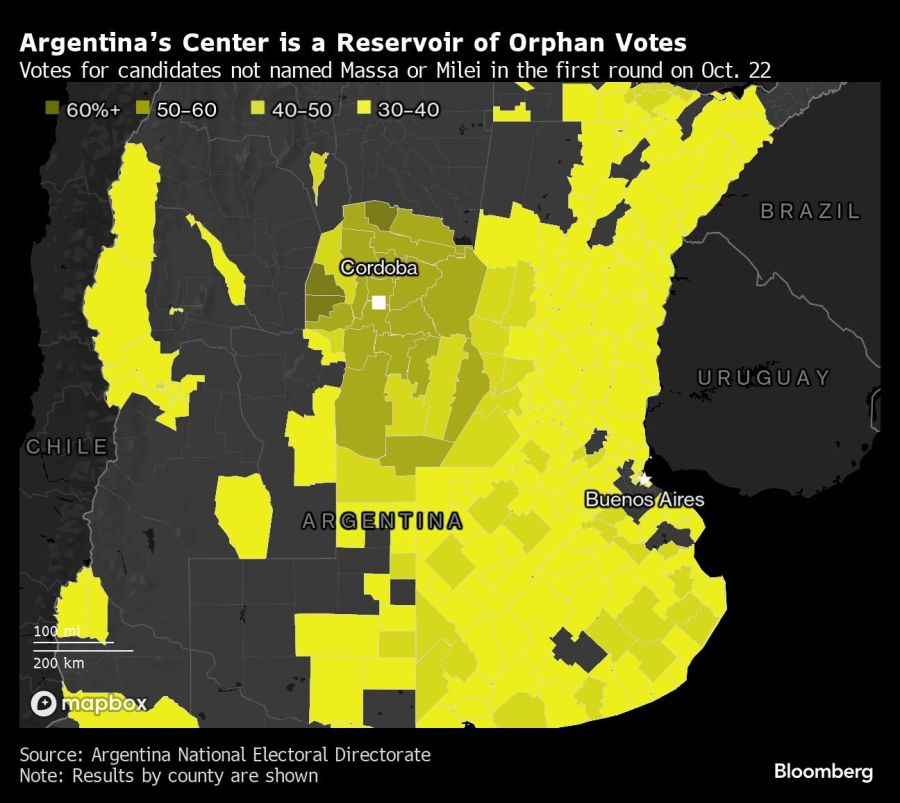 The smile is directed at the voters of Juan Schiaretti, the provincial governor who also ran in the presidential elections, obtaining only 7% at the national level, but the 28% at the local level. Schiaretti has a local Peronist tendency, but, like his province, is vehemently against Cristina Fernández de Kirchner, lthe polarizing former president and current vice president of Argentina. Kirchner is blamed for policies that harm her agricultural base and an episode in 2013 in which her government withheld the Armed Forces while looting caused more than 200 injuries.
Massa culminated his trip to Córdoba with a rally in a humid stadium packed with unions and activists. In a nod to the province's hostility towards Kirchner's party – and his own – Massa apologized for the times the Government turned its back on Córdoba and promised a new era of national unity.
"The election is defined by the undecided," said Tania Kyshakevych, a provincial deputy who is part of a handful of local politicians building Massa's base in Córdoba.. "It was our vote. "We have lost the streets because we have not been able to solve core problems that vulnerable sectors have."
Kyshakevych hopes to win them back the Peronist way: relentlessly knocking on doors to make holes in Milei's platform by drinking mate, the bitter herbal infusion that Argentines love to drink. There are many entry points, from his proposals to overhaul the public education and health systems to his criticism of Pope Francis, an important figure in the Catholic stronghold even if he was not Argentine.
Frequently foul-mouthed, Milei has made efforts in recent days to present himself as a viable option for centrists. He has become less abrasive and mostly stays under the radar. Gone was his chainsaw, which was previously a fixture at rallies to symbolize the cuts he would make to the State. On TikTok, where he made the mark on him screaming, he has gone silent, ending a recent video in a flat voice with his signature catchphrase: "Long live freedom, damn!" The risk is that, by blurring his anti-political figure to compete with professionals, he will lose his most fervent base.
"I liked the old Milei better," said César Durán, a 46-year-old businessman from Jesús María. while having a steak for lunch at a traditional Argentine grill.
He supported Milei in the first round, but now he is not sure whether to vote. "People don't even want to go to vote because they are fed up with everything"said.