The ideology "woke up", The doctrine queerIt is the sign of our times. For example, important financial entities give their employees the option when registering their children in their databases to choose between three sexes, that is, if the mother has given birth to a man, a woman or a "non-binary" being. ".
In Ireland things have gone further and this month a history teacher has been jailed for refusing to use the so-called "neutral pronoun" shethe third gender (neither he nor she nor it, which sounds that way), in English they, with a student in the process of gender transition, an increasingly common circumstance also in Spanish schools.
she or they, according to the ideology queer, It is for those who feel non-binary or of different gender identities. Two years ago the Royal Academy of the Spanish Language included "elle" in its Observatory of Words prior to its inclusion in the dictionary, but the controversy was such that it had to remove the entry. At this time there are more than thirty genres.
Enoch Burke spent his first night in Mountjoy prison on September 5, sentenced for not complying with the expulsion from the center where he works, the Wilsons Hospital School (Westmeath, Ireland). The school first opened a disciplinary file on him and ignored the allegations of problems of conscience about him, he is a Christian and even got a judge to prohibit him from "teaching or being present" in the center. But the teacher disobeyed, he went to an empty classroom every day to study, considering that to obey the order would be to admit his guilt. Given this situation, the school board got another county judge, Michael Quinn, to issue an arrest warrant for contempt. The police appeared at the center on September 5 and arrested him. At the time Burke stated:
"The transgenderism It is against my Christian belief. Against the Scriptures, the ethics of the Church of Ireland and my school. I am a teacher and I don't want to go to prison. I want to be in my classroom, where I was this morning when I was arrested."
At trial, Burke called his situation "crazy" and declared his "love for the school." She also used the school motto Res Non Verba -Actions, not words- to regret that he was imprisoned "for not calling a boy a girl" and criticized "the seriousness" of these criteria for "suspending someone". The stain on her name and her resume is made on what she described as an "unblemished teaching" record.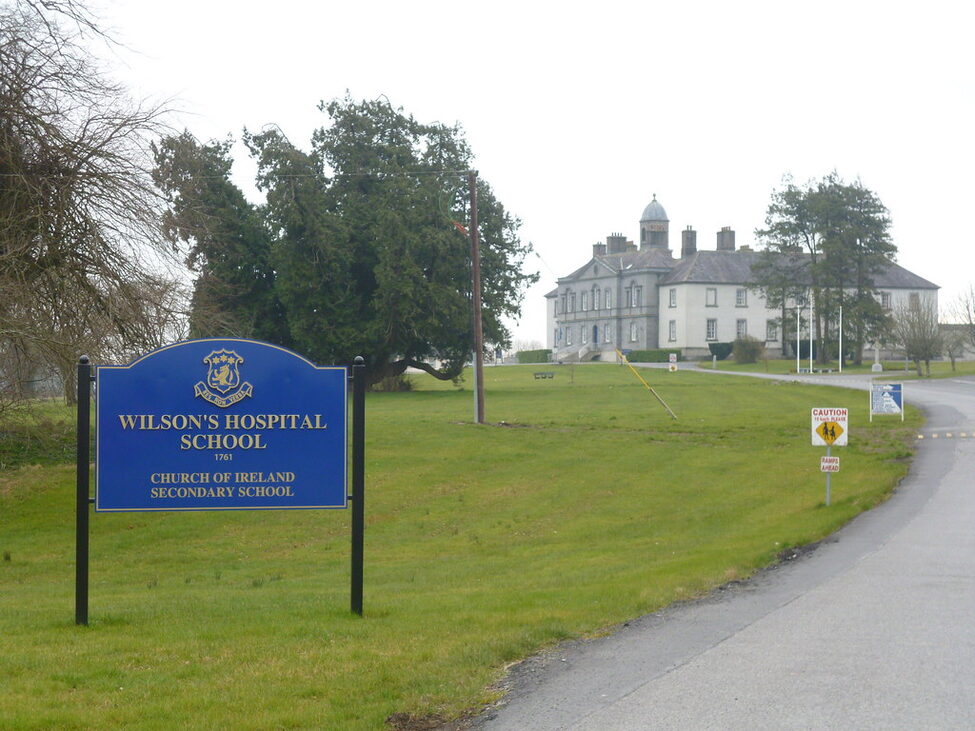 Burke is a professor of German, History and Politics at this co-educational school of Anglican tradition founded in 1761 to welcome young people with limited resources and retired soldiers. It has about 400 students, most of them internal.
The victory of a Canadian teacher
In prison and awaiting trial, Burke hopes to emerge victorious like another Kansas high school teacher, Pamela Ricard, who after a long process in court has won the legal battle and will receive compensation of 95,000 dollars. Her school forced her to use the pronoun they and hide their child's gender transition from parents.
VICTORY: Kansas public school pays $95K after suspending teacher for refusing to deceive parents.

Our attorneys representing middle school teacher secure favorable settlement in this #FirstAmendment case.https://t.co/hwepTc8nCG

— Alliance Defending Freedom (@ADFLegal) August 31, 2022
Although Ricard was suspended for three days for violating 11 policies of her district referring to "harassment, diversity and inclusion", the United States Court finally argued that "the exercise of religious freedom of the First Amendment prevailed", the teacher is Catholic, and the ruling also affirms that schools cannot interfere with the rights of parents. In this process, the defense of freedom of expression in public schools was valued.
Ricard had been a teacher for 17 years and has now retired.
There are many parents and professionals, doctors or teachers, from all over the world who are accused of being transphobes just for affirming that there are two biological sexes, for questioning the ideology queer. Not even the @ at the end of a word, the children, is enough to be inclusive.
.